Team Spirit through to PGL Major Antwerp 2022 semifinals
In the PGL Major Antwerp 2022 quarterfinals, Team Spirit got the better of FURIA in a two-map affair – 16:12 on Vertigo and 16:8 on Ancient. This victory secured the CIS team the place in the semifinals, while the Brazilians were eliminated from the tournament, finishing 5-8th.
Team Spirit's opponents in the semifinals of the ongoing Major will be FaZe, who defeated NIP in the quarters. The match for the ticket to the grand final will take place on May 21.
The PGL Major Antwerp 2022 playoffs bracket: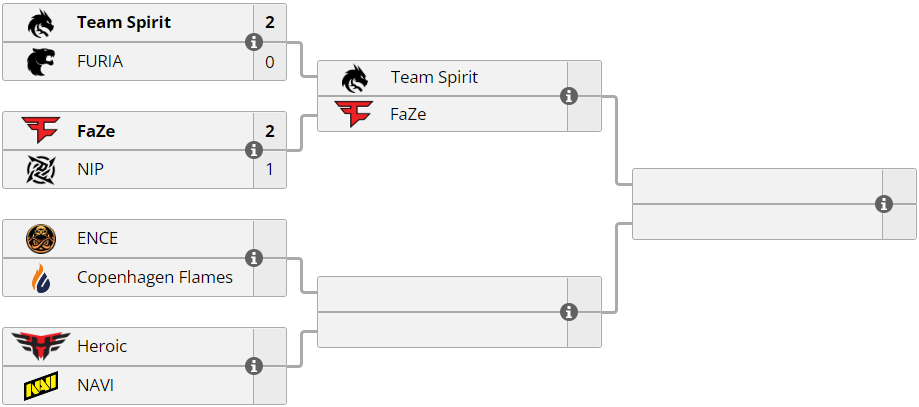 The full schedule, current results and the live stream of PGL Major Antwerp 2022 are available on the event's page on our website via this link.