FaZe beat NIP to lock in PGL Major Antwerp 2022 semifinals spot
The PGL Major Antwerp 2022 playoffs kicked off with a quarterfinal confrontation between FaZe and NIP, where Finn "karrigan" Andersen's squad came out on top, closing out the matter 2:1 – 16:10 on Nuke, 13:16 on Overpass and 16:8 on Inferno.
FaZe advanced the semifinals of the prestigious tournament, where they will face the winner of the Team Spirit – FURIA matchup. In turn, the Swedes finished their run in the 5-8th place, bringing home $35,000 from the total prize pool.
Today's matchday will conclude with another quarterfinal, where the above-mentioned Team Spirit and FURIA will fight for the second ticket to the semis. The meeting between the Russian and Brazilian teams will begin at 22:00 MSK.
The PGL Major Antwerp 2022 playoffs bracket: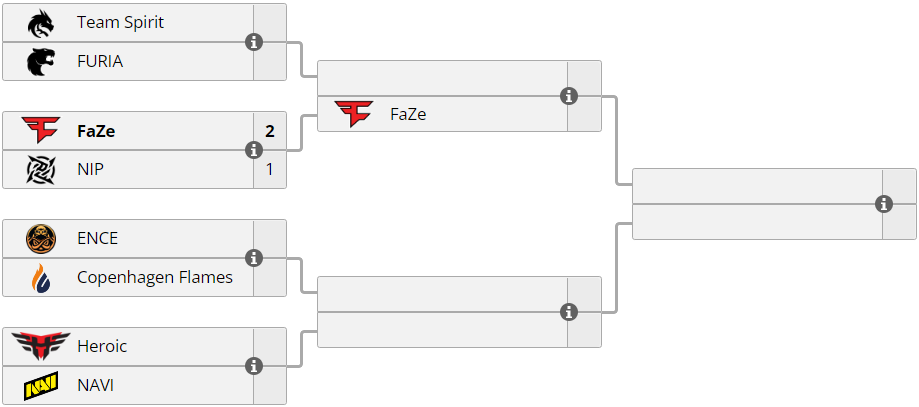 The full schedule, current results and the live stream of PGL Major Antwerp 2022 are available on the event's page on our website via this link.