Artificial intelligence predicts NAVI's victory at PGL Major Antwerp 2022
The analytical service GGPredict, using artificial intelligence, have estimated the chances of success of the participants in the PGL Major Antwerp 2022 playoffs. According to the report published, which was based on 10 million competition scenarios, NAVI came out as the favorites with a slight margin.
Natus Vincere turned out to be victorious in 21.7% of simulated scenarios. The AI considers ENCE to be the closest competitor of the CIS team with an 18.01% chance of success.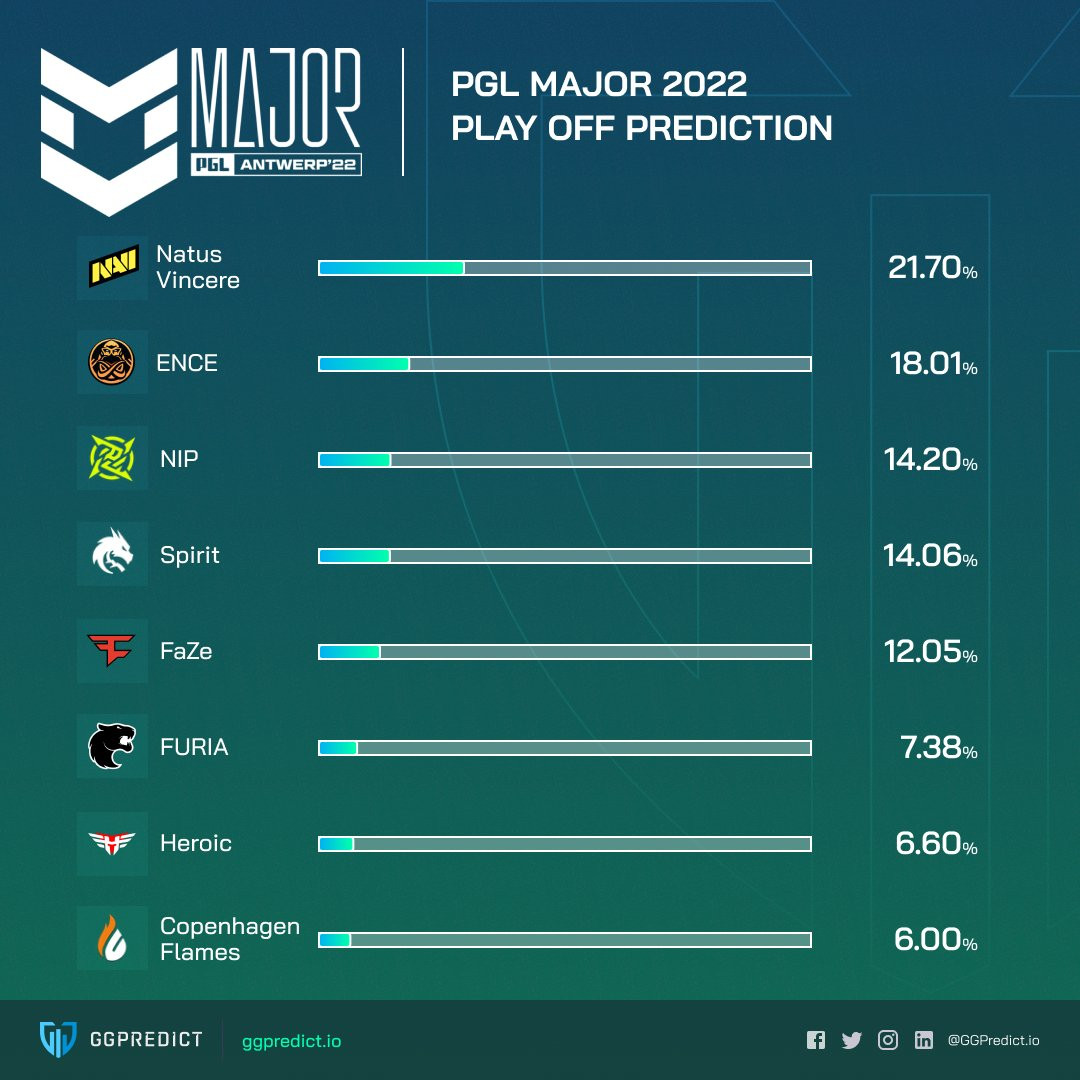 Using the same method, GGPredict tried to predict the top 8 in the Challengers Stage and Legends Stage of the ongoing Major. The artificial intelligence was right in 5 out of 8 cases at the first stage, and in 6 out of 8 cases at the second stage.
You can follow up on PGL Major Antwerp 2022 on our website via this link.