NIP to play in PGL Major Antwerp 2022 playoffs
In the round 4 of the PGL Major Antwerp 2022 Legends Stage, NIP came out on top of FURIA 2:0 – 16:2 on Nuke and 16:10 on Inferno). With three wins in the Legends Stage, the Swedish team secured a slot in the playoffs.
NIP have become the fourth confirmed participant in the decisive stage of the ongoing Major. Previously, Team Spirit, NAVI and FaZe already made it to the playoffs.
Tomorrow, May 17, FURIA will play a decisive match for the Champions Stage. The opponent of the Brazilians will be one of the teams with from a "2-2" group.
Current Legends Stage results: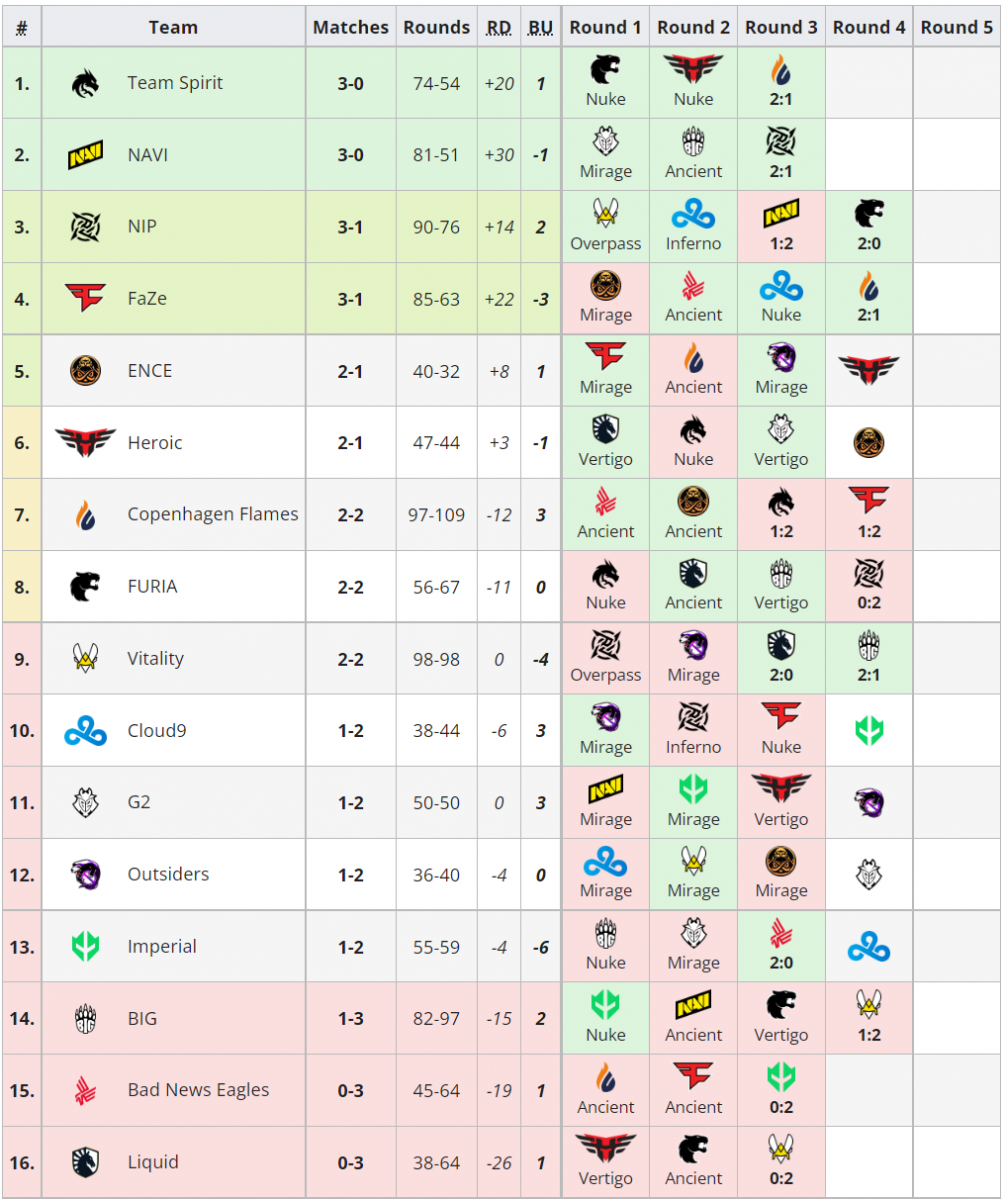 The full schedule, current results and the live stream of PGL Major Antwerp 2022 are available on the event's page on our website via this link.