NAVI and Gambit show up among most popular organizations of 2021
NAVI and Gambit are among the top ten clubs whose matches in 2021 had the most hours watched, the analytical service Esports Charts reports.
NAVI took the second place with 104.66 million hours, while Gambit came in ninth with 76.65 million hours. Besides, the discipline that brought the most views to these two clubs was CS:GO.
Liquid turned out to be the leader of the ranking with 117.15 million hours. Just as for the representative of the CIS, the most viewed Liquid's team among all esports disciplines was their CS roster, which accounted for 33.5% of all the hours watched. For NAVI's CS roster, however, this number added up to 84.7%.
Among other organizations, which also represent the professional CS:GO scene, G2 and fnatic also made it into the ranking.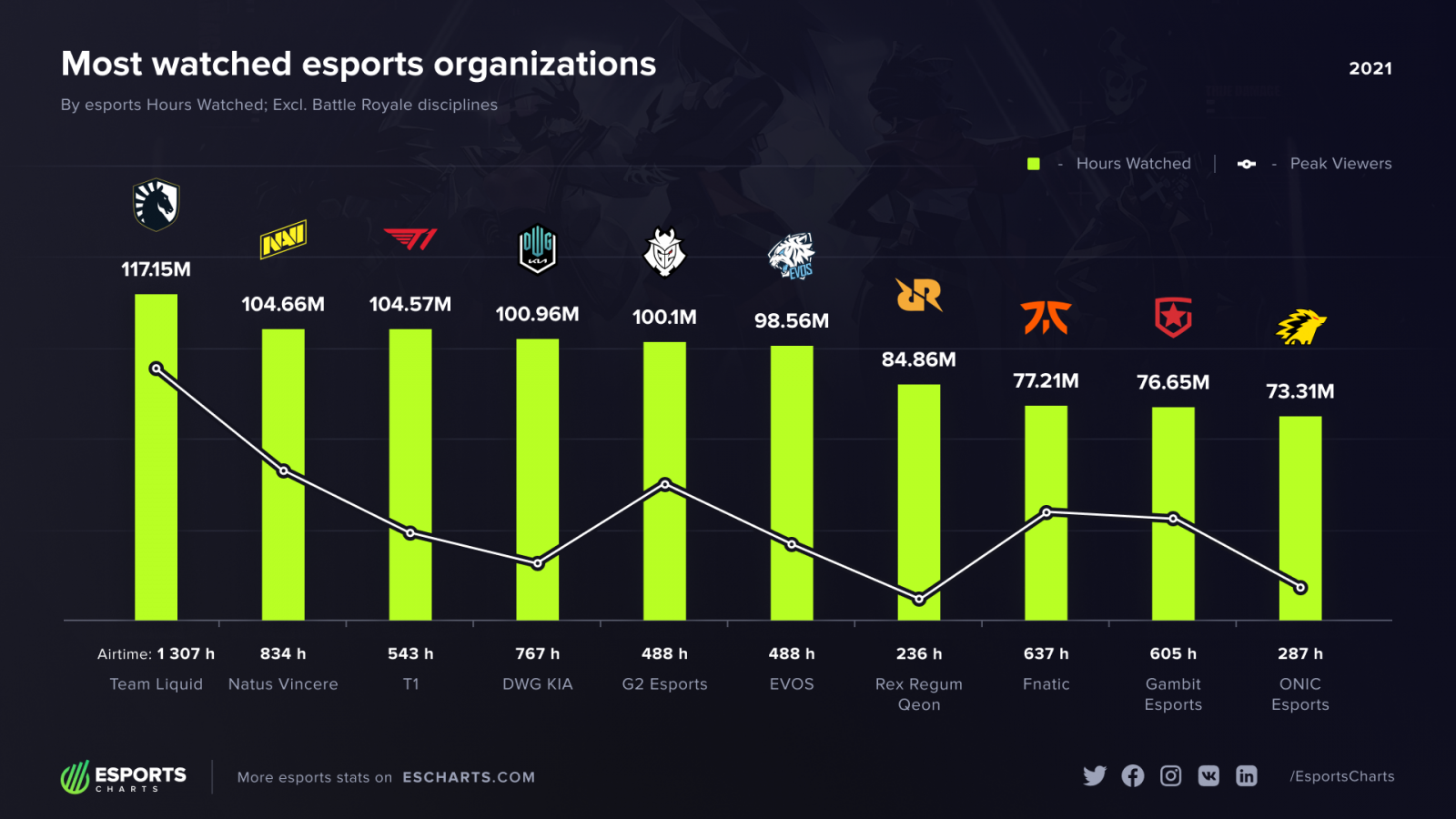 Origin: escharts.com