FaZe and BIG end their IEM Winter 2021 run
Gambit and BIG have lost their matches in the round 2 of the lower bracket in Group B at IEM Winter 2021 and now are out of the competition for the championship title. Finn "karrigan" Andersen's team was defeated by Gambit (16:13 on Inferno, 22:25 on Overpass and 10:16 на Ancient), while Johannes "tabseN" Wodarz's team turned out to be weaker than fnatic (16:7 on Inferno, 13:16 on Mirage and 17:19 on Nuke).
Gambit and fnatic will meet in the final of the lower bracket in Group B, where they will fight for a slot in the playoffs. The match is scheduled for today, December 4, and will start at 22:00 MSK.
The current Group B bracket: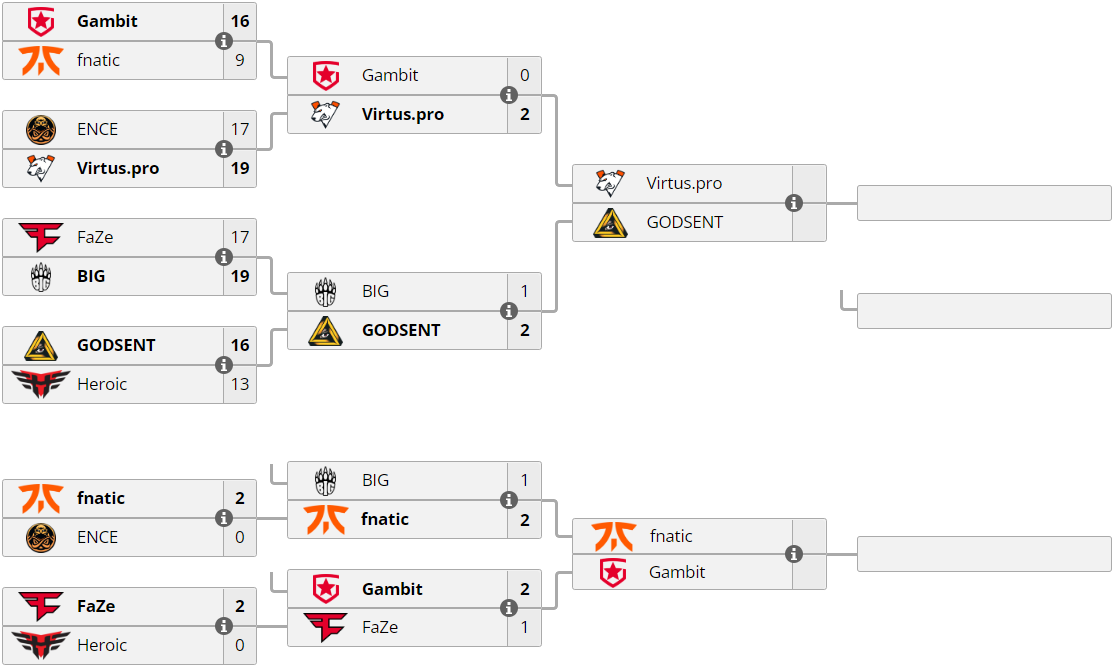 The full schedule, up-to-date results and live streams of IEM Winter 2021 are available on the event's page on our website via this link.