9INE through to IEM Sydney 2023
Apeks will participate in IEM Sydney 2023. Damjan "kyxsan" Stoilkovski's squad secured a ticket to the big tournament by winning the European closed qualifier.
On the way to the upper bracket final of the closed qualifier, Apeks consecutively defeated knasigT and BetBoom, and in the match for the berth at the LAN tournament, they bested 9INE.
Notably, the Europe closed qualifier will feature one more ticket to IEM Sydney 2023. Tomorrow, August 25, it will be secured by the winner of the lower bracket final.
The current IEM Sydney 2023 Europe Closed Qualifier bracket looks as follows: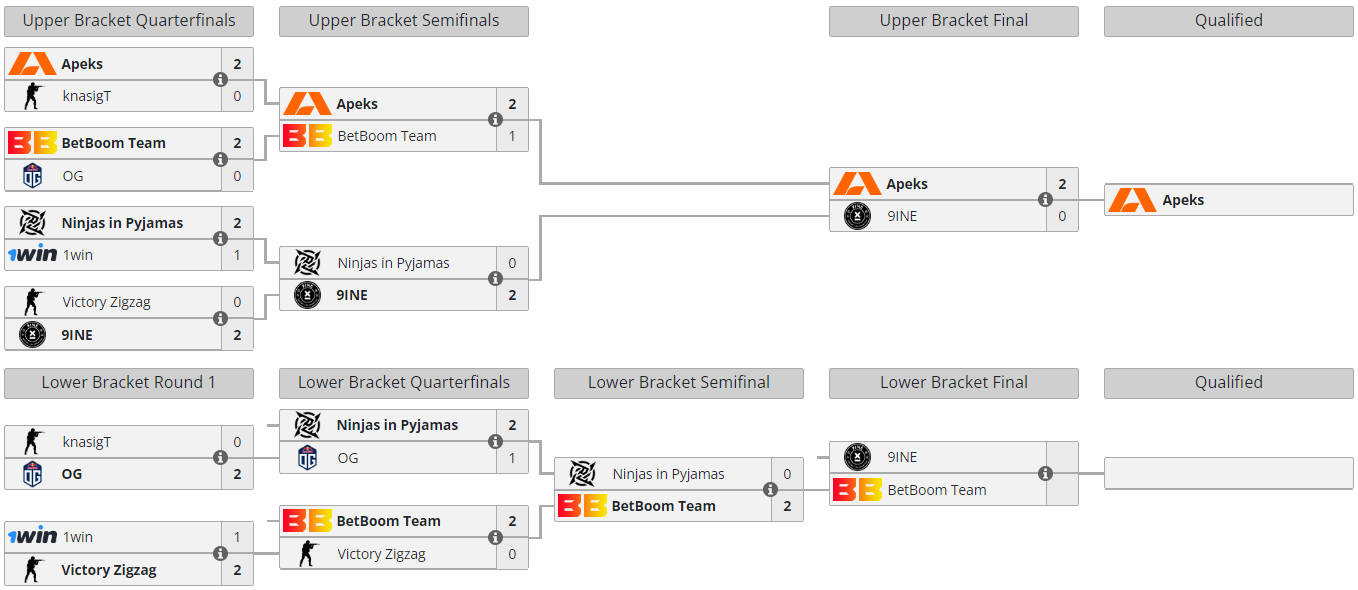 The team list of IEM Sydney 2023 looks as follows:
NAVI

FaZe

Vitality

G2

MOUZ

ENCE

Cloud9

GamerLegion

Monte

fnatic

Grayhound

VERTEX

Apeks

Europe qualifier winner #2

North America qualifier winner

Asia qualifier winner
IEM Sydney 2023 will take place from October 16 to 22 in Australia. At the event, sixteen teams will compete for $250,000 in prizes.