Vitality defeat G2 and advance to Gamers8 2023 final
Vitality became the second finalist of Gamers8 2023, as in the semi-final match of the event, Dan "apEX" Madesclaire's roster bested G2 with a scoreline of 2:1 – 16:12 on Inferno, 10:16 on Anubis and 19:15 on Mirage.
Tomorrow, August 20, Vitality will face ENCE. The match will kick off at 19:00 CET. The winner will secure $400,000 in prizes.
In turn, the Samurai got eliminated from Gamers8 2023, placing 3rd-4th and securing $80,000 in prize money.
The current Gamers8 2023 bracket looks as follows: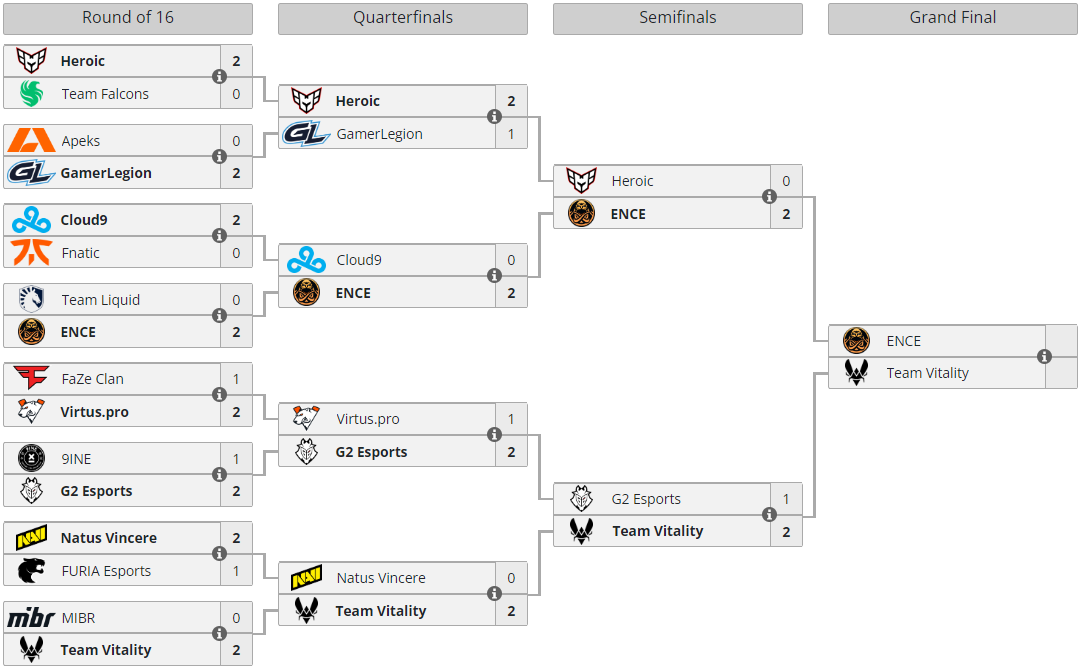 The full schedule and live broadcast of Gamers8 2023 can be found on the tournament page via this link.