m0NESY is IEM Cologne 2023 group stage best player
G2's Ilya "m0NESY" Osipov became the best player of IEM Cologne 2023 group stage, as in eight maps played, the Russian scored a rating of 1.33.
Astralis' Nicolai "device" Reedtz is a runner-up, as the Dane scored an average rating of 1.29. Third place was shared by Vitality's sniper Mathieu "ZywOo" Herbeaut and G2's Nikola "NiKo" Kovač with the same rating of 1.27. Cloud9's Dmitry "sh1ro" Sokolov also made it to the top five with a rating of 1.25.
The top 10 best players of the IEM Cologne 2023 group stage are: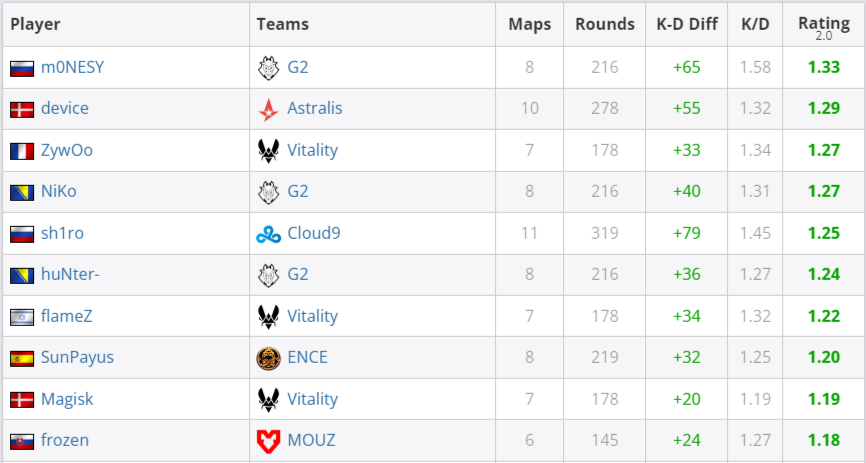 The group stage of IEM Cologne 2023 ended yesterday, August 1. According to its results, the organizers set the seeding for the playoffs, to which Vitality, Cloud9, Heroic, Astralis, ENCE and G2 advanced.
Origin: www.hltv.org