Monte through to IEM Cologne 2023 group stage; Complexity out
Monte defeated FURIA in a match for the passage to the group stage of IEM Cologne 2023. The match in the upper bracket of the Play-In stage ended with a scoreline of 2:1 – 16:13 on Mirage, 5:16 on Overpass and 16:7 on Anicent.
In another elimination match, Complexity bested OG 2:0 – 16:11 on Mirage and 16:12 on Overpass. The North American squad will continue to compete in the Play-In stage, while the European team has joined Into the Breach, Grayhound and BIG as the main outsiders of the ongoing event
On July 28 the Play-In stage will end with four matches for a ticket to the group stage. At 16:00 CET, TheMongolz – FURIA and Apeks – Complexity matchups will play out, while at 19:30 CET, the matches between 9INE – Liquid and NIP – Imperial will start.
The current Play-In bracket looks as follows: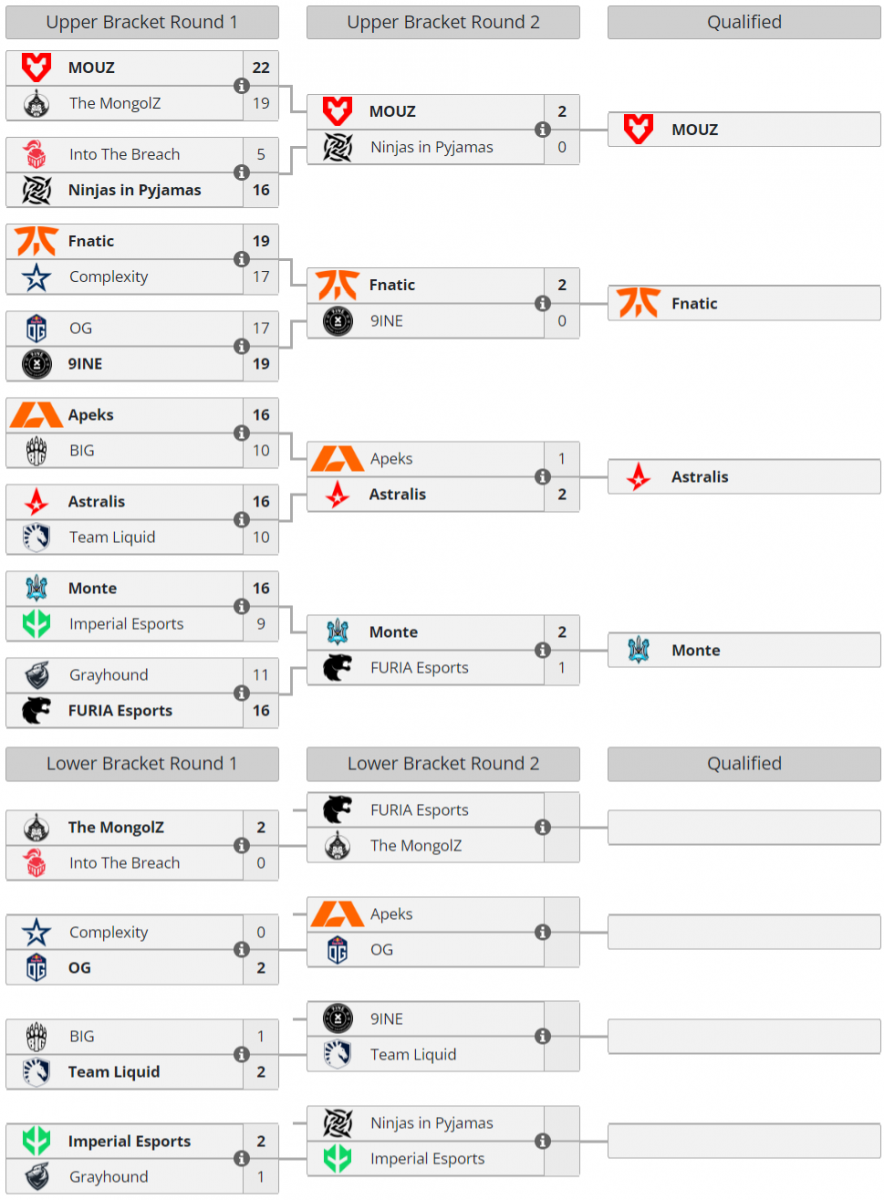 The full schedule and live broadcast of IEM Cologne 2023 can be found on the tournament page via this link.