BIG and Grayhound eliminated from IEM Cologne 2023
BIG and Imperial got eliminated from IEM Cologne 2023. Having lost their openers in the Play-In stage, German team lost to Liquid (13:16 on Vertigo, 19:17 on Mirage and 9:16 on Overpass), while Australians fell to Imperial (5:16 om Inferno, 16:14 on Mirage and 8:16 on Nuke).
BIG and Grayhound joined Into the Breach in the list of the main outsiders of the current tournament. All these rosters secured last place and received $2.5K each from the total prize pool.
Today the playday at IEM Cologne 2023 will end with two Play-In matches. Monte and FURIA will compete for a passage to the group stage, while another outsider of the event will be determined in the match between Complexity and OG.
The current Play-In bracket looks as follows: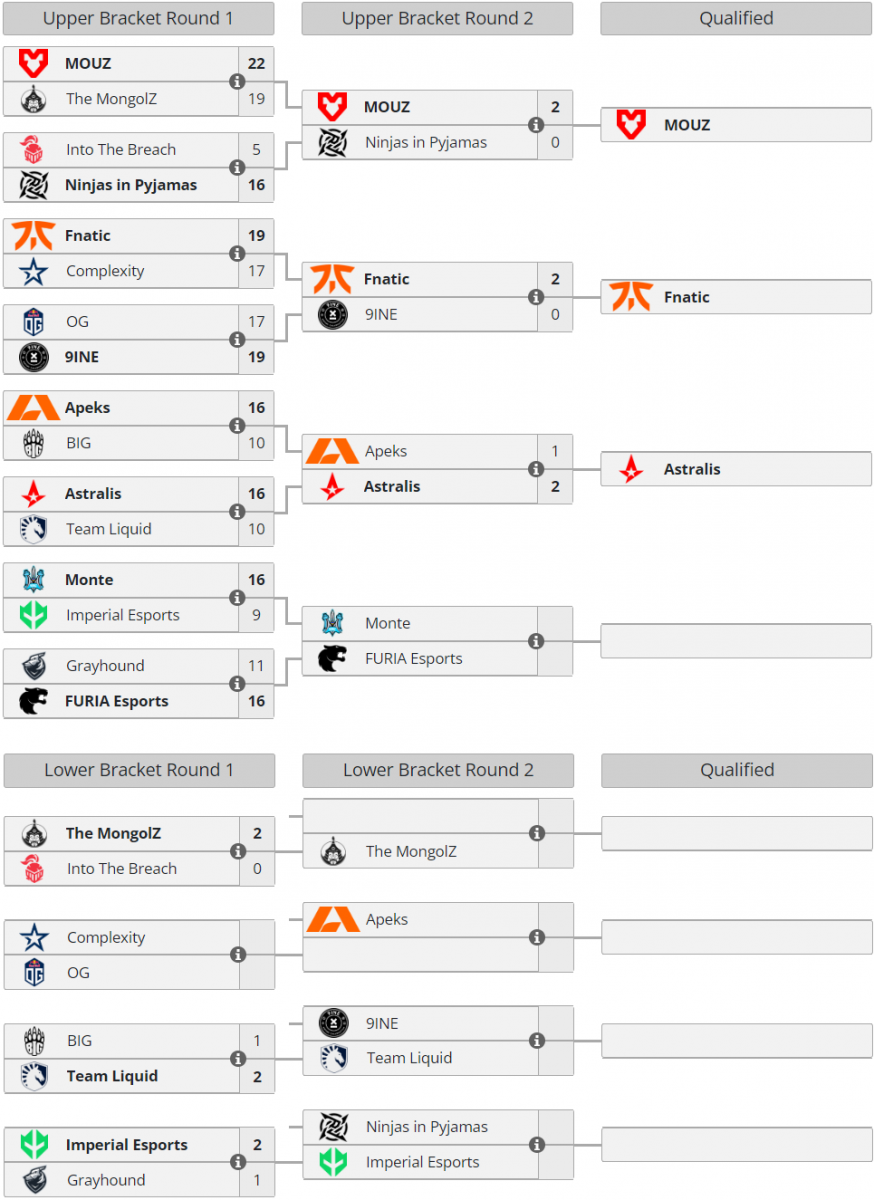 The full schedule and live broadcast of IEM Cologne 2023 can be found on the tournament page via this link.