9z to compete at ESL Pro League Season 18
9z became another confirmed participant of ESL Pro League Season 18, as Argentinian roster secured a ticket to the prestigious tournament by winning the South American qualifier.
During the qualifier, which played out in a Single Elimination format, 9z consecutively relegated Age, Meta and BESTIA, while in the final defeated 00NATION with a scoreline of 2:0 on maps – 16:7 on Anubis and 16:11 on Ancient.
Results of the South American qualifier are: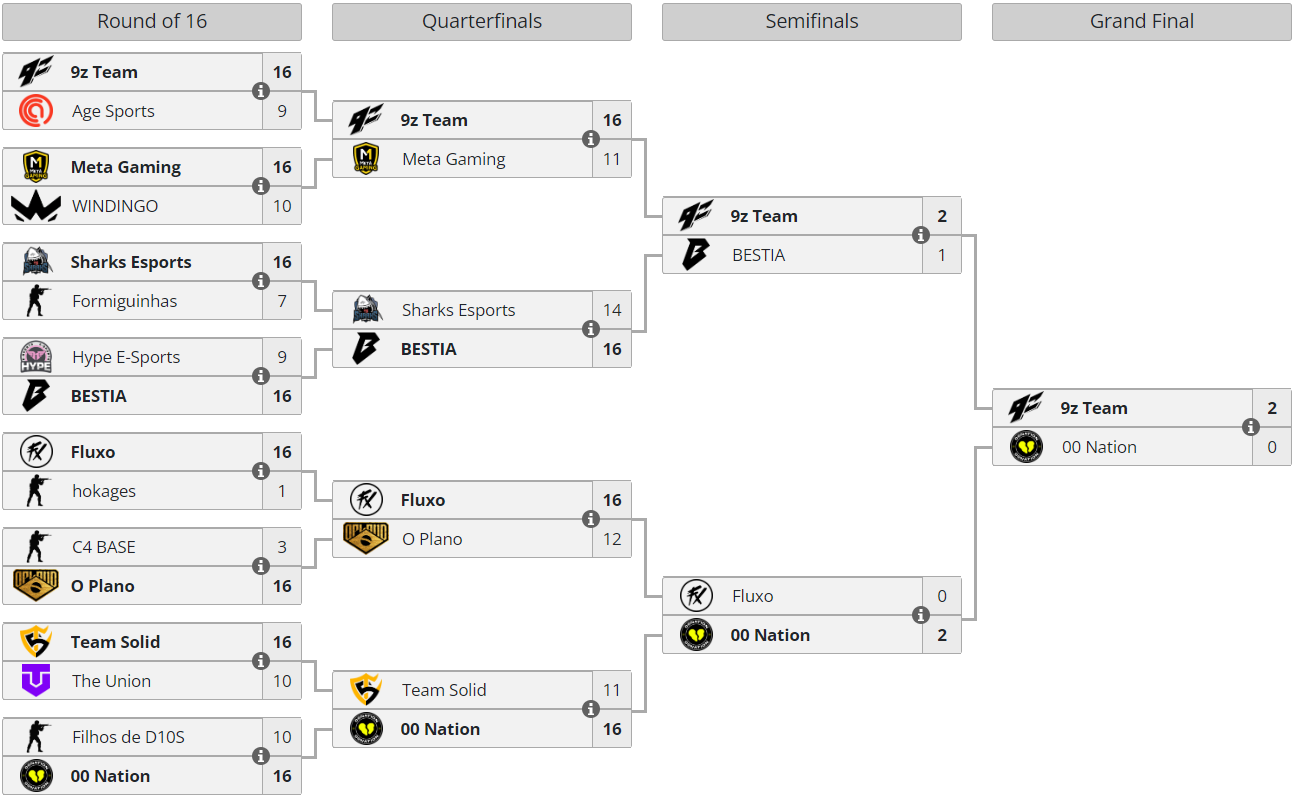 Besides 9z, 31 more teams will compete at ESL Pro League Season 18, the seeding of which was unveiled a few weeks ago. At the moment, only two participants remain unknown and will be determined on July 16 at the European qualifier.
ESL Pro League Season 18 will take place from August 30 to October 1 in Malta. The event will feature a $850,000 prize pool.