BIG accepts invite to CCT West Europe Series 2 online tournament playoffs
The organizers of CCT West Europe Series 2, which runs online from March 9 to 23, have announced eight teams that were invitated directly to the tournament playoffs. The highest rated invitee, BIG, is currently ranked 16th in the world.
Besides the German giant, 500, Copenhagen Flames, Monte, iNation, Apeks, Sangal and GODSENT were invited to the decisive stage of CCT West Europe Series 2.
The eight invitees will face the group stage finalists: Into the Breach, Team Spirit Academy, HAVU, Endpoint, LDLC, HEET, Nexus and EYEBALLERS.
CCT West Europe Series 2 playoff seeding looks as follows: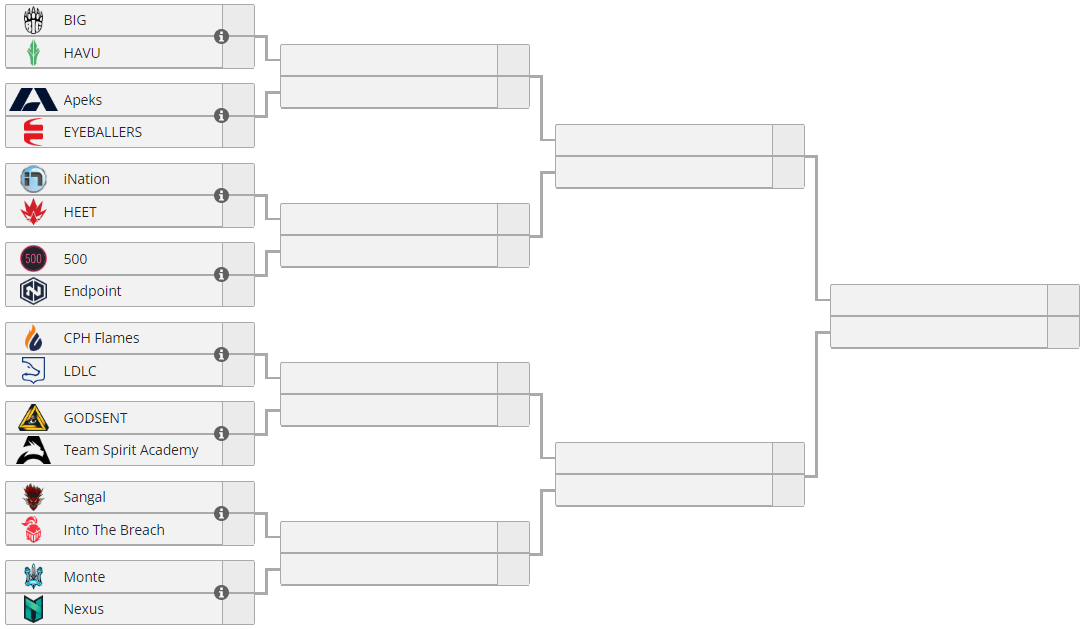 The playoffs will take place from March 20-23. The winner of the tournament will get $22,000 from a $50,000 prize pool.
Origin: twitter.com