NAVI, Liquid, Astralis and ATK lost their opening matches at ESL Pro League Season 17
Group D's first playday at ESL Pro League Season 17 has ended, and the defeats of NAVI and Liquid were the main sensations of the day. Astralis and ATK are also off to a bad start at the tournament.
The Black-and-Yellow lost to FORZE (16:11 on Overpass, 14:16 on Ancient and 11:16 on Inferno), while the North American roster fell to Rare Atom (11:16 on Inferno and 3:16 on Overpass). In turn, Astralis was defeated by Team Spirit (4:16 on Ancient and 11:16 on Mirage), and ATK could not oppose the match favorite in ENCE (6:16 on Anubis, 16:14 on Vertigo and 9:16 on Ancient).
On March 16, Team Spirit – FORZE and Rare Atom – ENCE confrontations will determine the first winners of the playoff berths from Group D, while the outsiders of the first matchday will battle it out in the following matchups: NAVI – Astralis and Liquid – ATK.
The current Group D bracket looks as follows: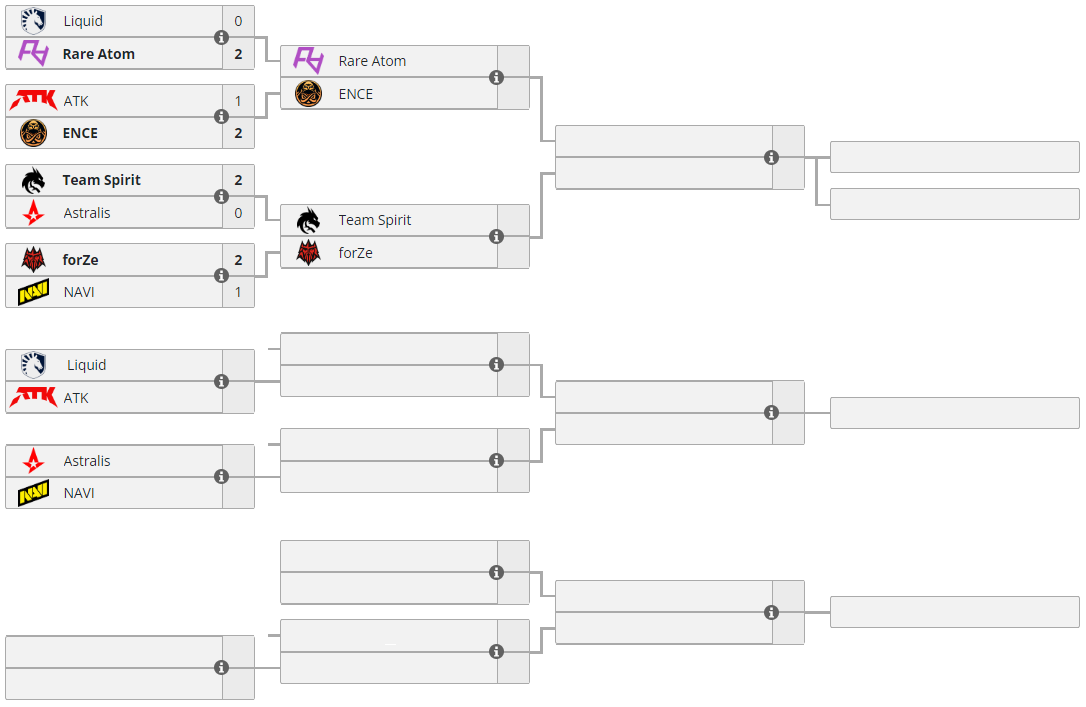 The full schedule, up-to-date results and live broadcast of ESL Pro League Season 17 can be found on the tournament page on our website via this link.