ZywOo is ESL Pro League S17 Group C's best player
Vitality's awper Mathieu "ZywOo" Herbaut headed ESL Pro League Season 17 Group C's best player list that was published by HLTV.org via their official Twitter account.
In the Group C, the Frenchman played six maps with a 1.61 average rating, which is significantly better than any of the competitors. FaZe's Robin "ropz" Kool, Vitality's stand-in Audric "JACKZ" Jug, FaZe awper Helvijs "broky" Saukants and paiN's Felipe "skullz" Medeiros follow Herbaut on the list.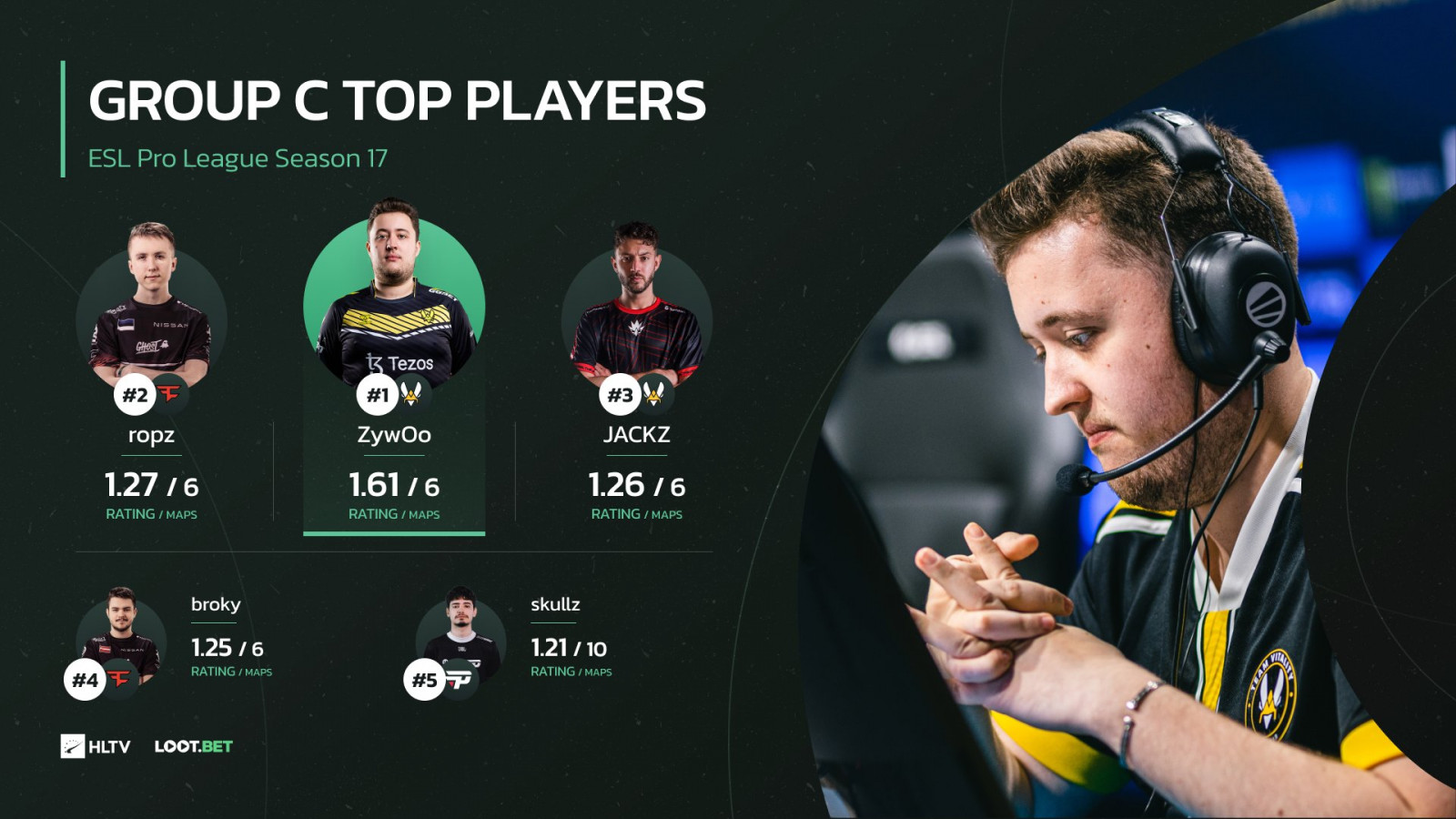 Group C's matches were held from March 8-12 with eight teams competing. After five playdays, Vitality, FaZe, paiN and 00NATION secured tickets to the ESL Pro League Season 17 playoffs, while NIP, Grayhound, OG and Rooster were relegated from the tournament.
Origin: twitter.com