Asia RMR team list finalized
The Middle East closed qualifier for the RMR tournament has come to an end, following which the team list for the upcoming qualifiying event has been completed. Invictus International and Twisted Minds secured the last available spots.
Invictus International went undefeated at the Middle East closed qualifiers, while Twisted Minds fell only in the upper-bracket final, after which they took the second chance and defeated Ooredoo Thunders in a match for a spot at the RMR.
The results of the Middle East closed qualifier are: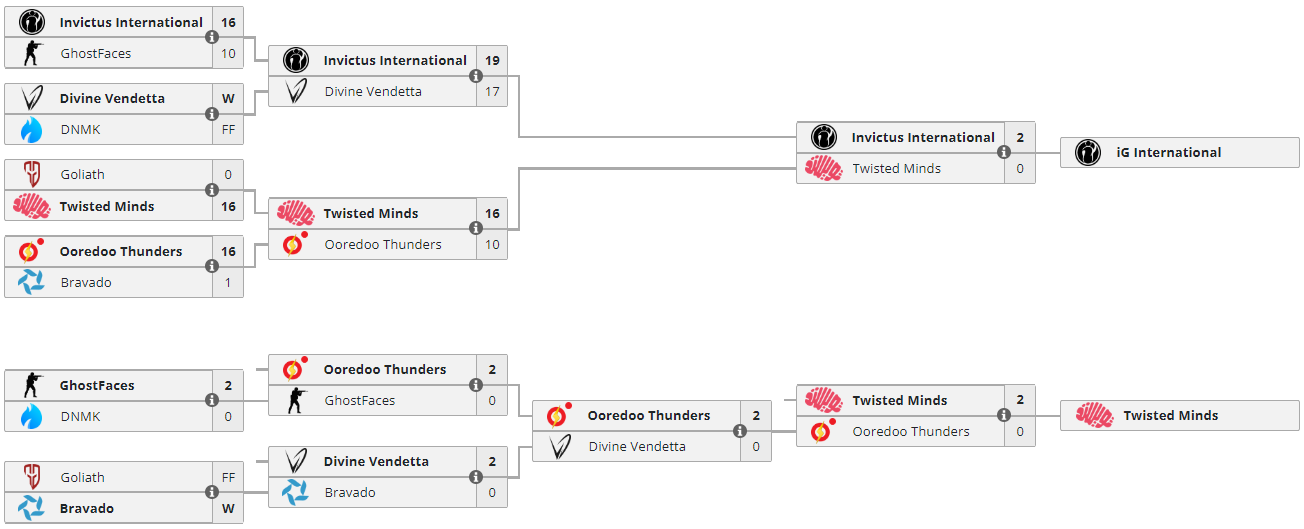 The Asia RMR will take place from April 6-9 in Ulaanbaatar, the capital of Mongolia. During the qualifiers, eight teams will battle it out for two tickets to BLAST.tv Paris Major 2023.
The team list for the Asia RMR looks as follows:
Grayhound

Rare Atom

IHC

TYLOO

VERTEX

Eruption

Invictus International

Twisted Minds