Astralis, OG and four more teams earn tickets to Europe RMR
The fourth round of the closed qualifiers for the European RMR tournament concluded with six teams booking their berths in the final qualifying event for BLAST.tv Paris Major 2023, the highest-rated of whom are Astralis and OG. Besides these two squads, progressing further in the qualifying cycle are Eternal Fire, 1WIN, Falcons and Monte.
Astralis, Eternal Fire and 1WIN were among the winners of the A group, which they finished with a 3-1 record. In the spot-deciding matches, the Danes beat SAW (16:7 on Ancient, 17:19 on Vertigo and 16:14 on Inferno), the Turks got the better of Into the Breach (16:6 on Nuke and 16:12 on Vertigo), while the Russians came out on top of Tricked (16:9 on Mirage and Nuke).
The A group also saw the elimination of teams who suffered three defeats. These are LDLC, PGE Turow and Mixfits, who lost to B8, Viperio and HAVU, respectively, in the games for survival.
The current results of the A group are: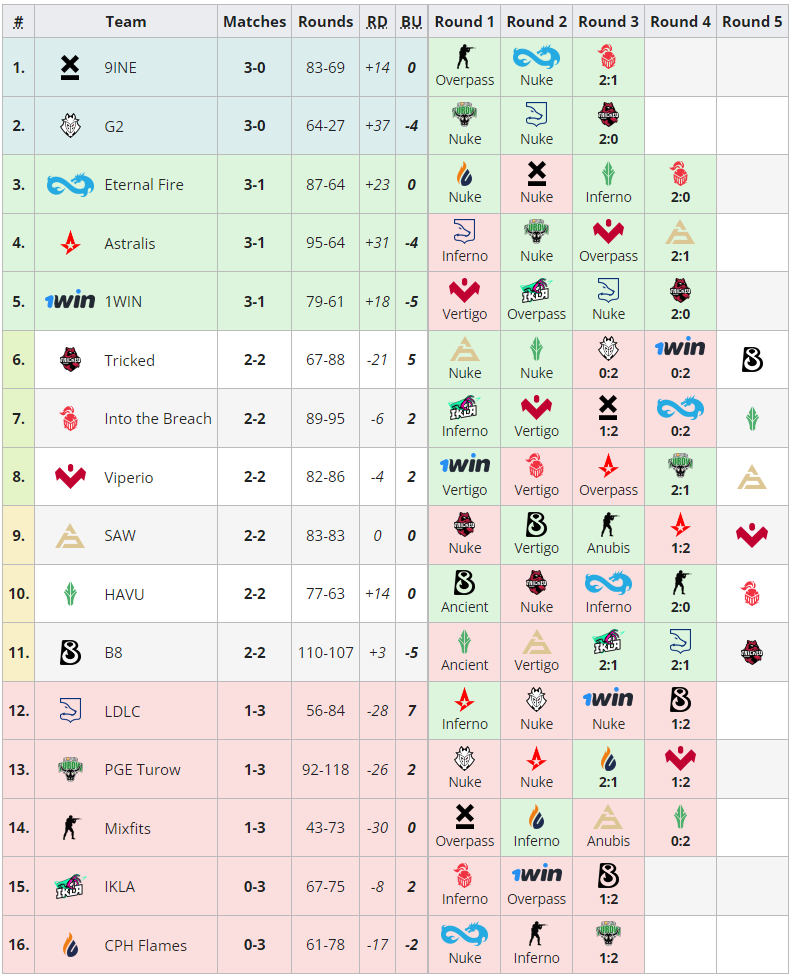 OG, Falcons and Monte emerged successful in the B group. In the matches for a spot at the RMR, OG took over Aurora (16:11 on Anubis and 16:5 on Mirage), the French bested 500 (10:16 on Nuke, 19:17 on Mirage and 16:8 on Overpass), while the representatives of the Ukrainian organization defeated HEET (13:16 on Anubis, 16:13 on Vertigo and 19:16 on Nuke).
Those eliminated from the B group were Anonymo, EYEBALLERS and Illuminar. They finished their campaigns after falling to JANO, iNation and forZe, respectively.
The current results of the B group look as follows: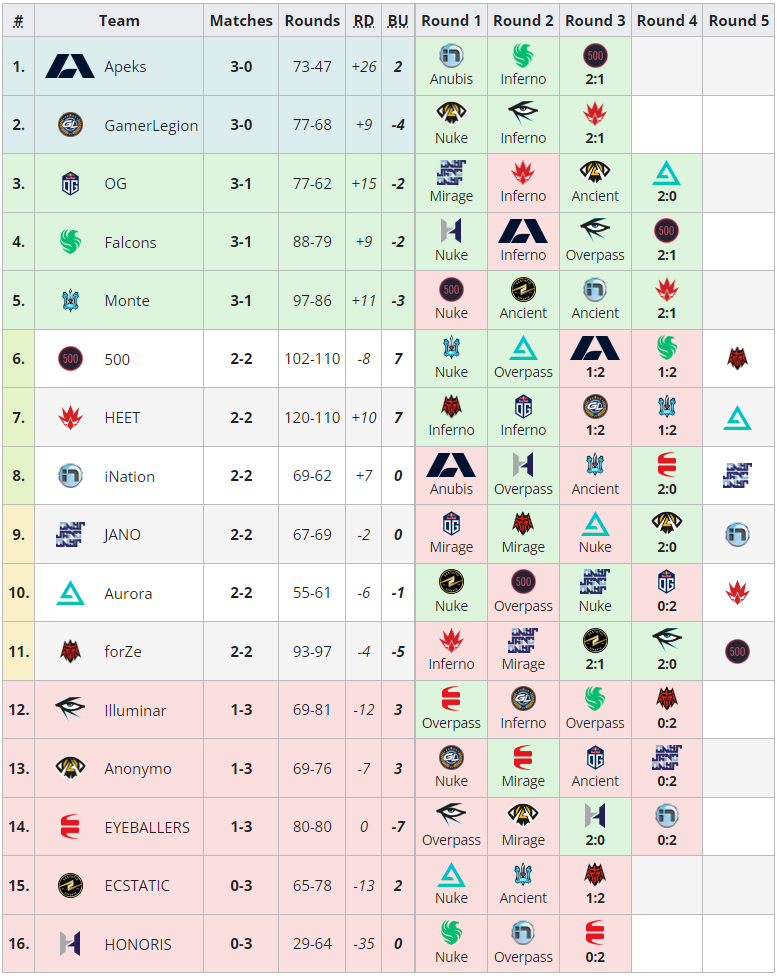 The European closed qualifiers will continue today, February 18, with the fifth round matches. The schedule includes six confrontations, the winners of which will advance to the RMR event.