Liquid overtake FaZe to climb into HLTV.org ranking's top 3
HLTV.org's ranking of the best teams in the world received yet another weekly update. The duo of leaders in G2 and Heroic remained at the top of the list, with the most significant change being Liquid's rise to third place, previously held by FaZe.
Several teams saw improvement in their rankings within the top 10, including NAVI, Vitality, OG and fnatic, while Outsiders and MOUZ experienced minor drops. Standing out is Complexity's leap to the tenth position thanks to their strong performance at IEM Katowice 2023, marking the best result for the North American squad since its formation a year ago.
The most impressive rise in the lower half of the ranking belongs to 9INE. The Poles moved up nine spots from 33rd to 24th place after winning the European qualifier for IEM Brazil 2023.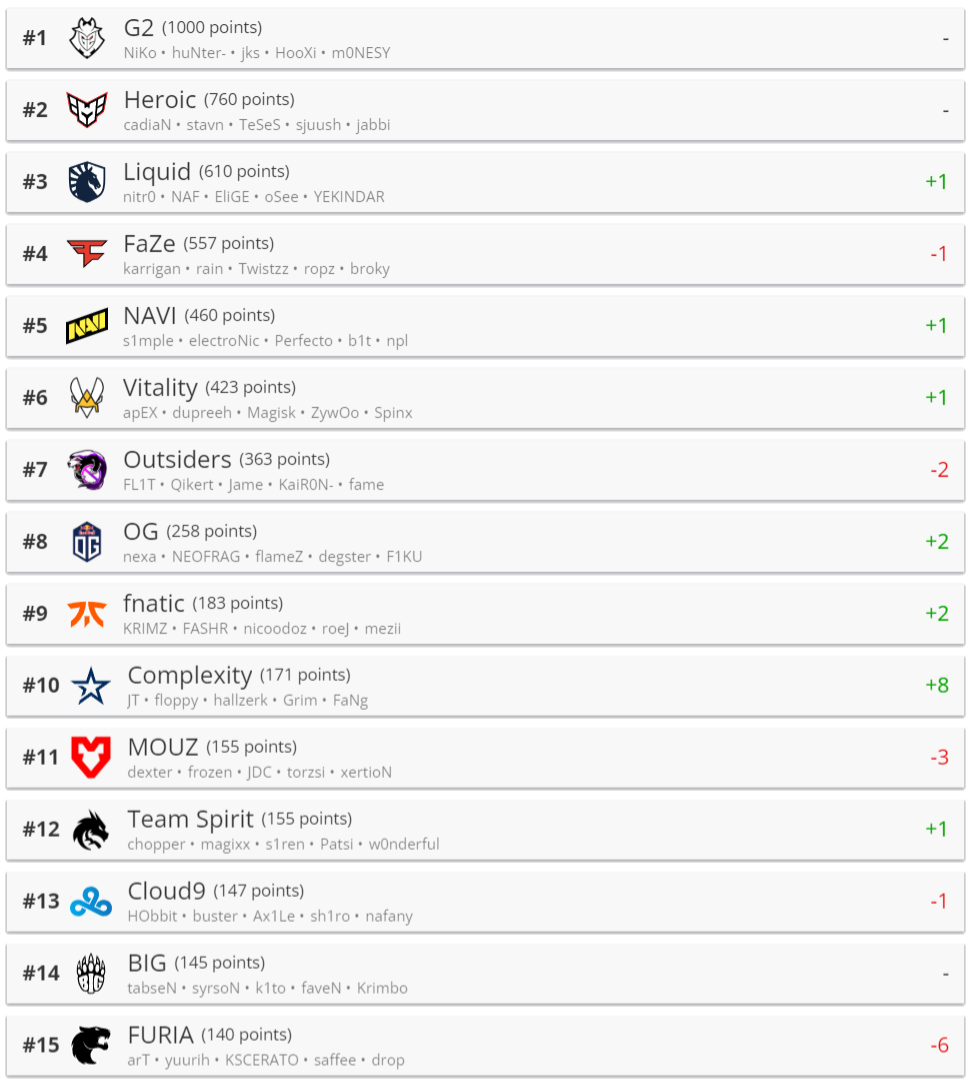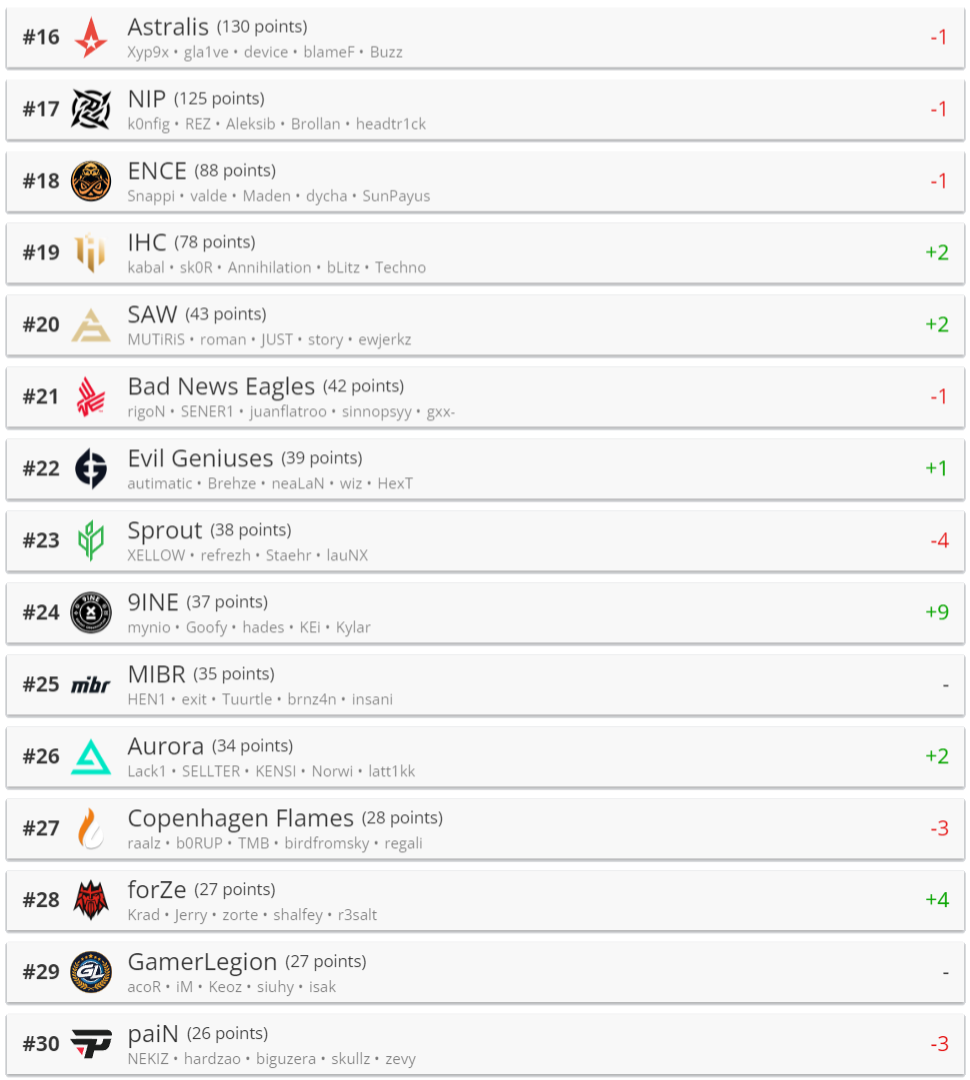 HLTV.org's ranking is updated weekly and primarily takes into account the results of the last two months. Teams' achievements over the past year are also considered, with the number of points for past successes decreasing each month.
Origin: www.hltv.org