G2 advance to Group C grand final at BLAST Premier Spring Groups 2023
G2 have advanced to the grand final of Group C at BLAST Premier Spring Groups 2023. In the upper bracket final, the European squad defeated NAVI 2:0 – 16:10 on Nuke and 22:18 on Inferno.
Group C also saw the lower bracket match between NIP and BIG, who, after losing their opening games, squared off to determine who would continue their run in the group and who would take last place and start the next stage of the championship with the lowest seed. The Ninjas emerged victorious with a scoreline of 2:0 – 16:14 on Mirage and 16:11 on Inferno.
The Group C grand final, the winners of which will secure a spot at BLAST Premier Spring Final 2023, will take place on January 26. G2 will face the victors of the NAVI – NIP matchup, which will play out the day before.
The current Group C bracket looks as follows: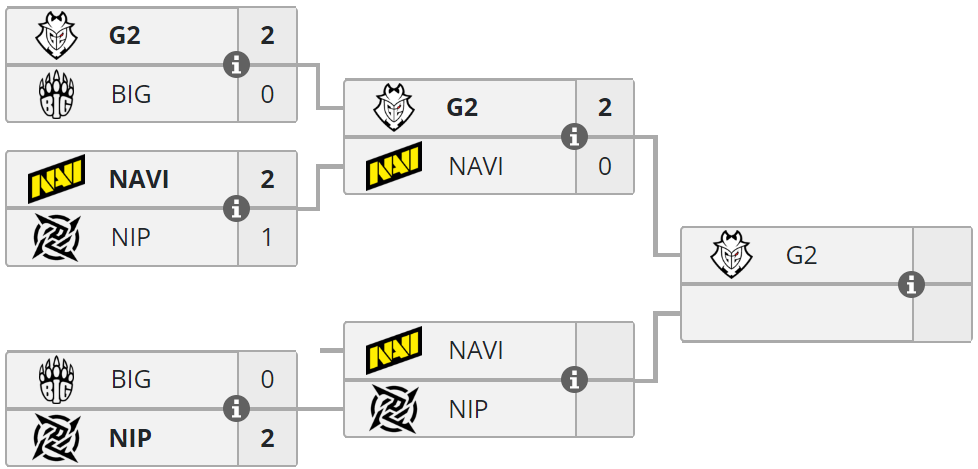 The full schedule, up-to-date results and live broadcast of BLAST Premier Spring Groups 2023 are available on the tournament's page on our website via this link.