NAVI start BLAST Premier Spring Groups 2023 with victory over NIP
NAVI have successfully started their BLAST Premier Spring Groups 2023 campaign. In Group C, the Black-and-Yellow side defeated NIP with a scoreline of 2:1 – 16:9 on Inferno, 17:19 on Mirage and 16:8 on Overpass.
Next up, Denis "electroNic" Sharipov's men will face G2, who bested BIG the day before. The outcome of this match will determine the first team to advance to the Group C upper bracket final, while NIP will take on BIG for a higher seed in the next round of the competition.
The current Group C bracket looks as follows: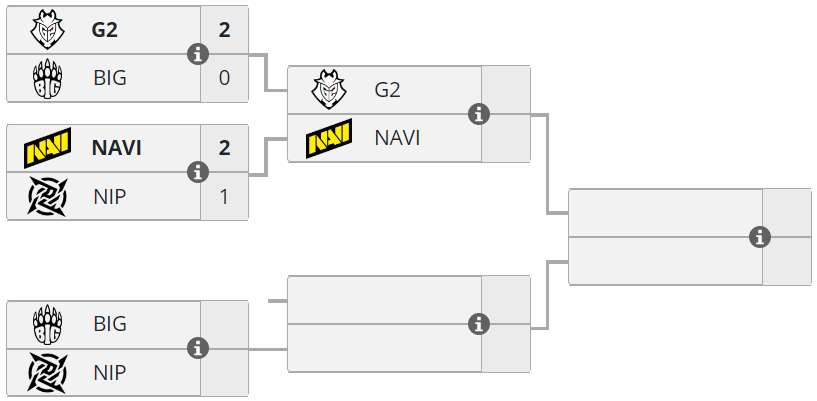 The full schedule, up-to-date results and live broadcast of BLAST Premier Spring Groups 2023 are available on the tournament's page on our website via this link.