electroNic and Perfecto abandon Russian flag on Liquipedia
Esports wiki Liquipedia has changed the flags of Russian NAVI players Denis "electroNic" Sharipov and Ilya "Perfecto" Zalutskiy to neutral ones, the site's administrator Jeffrey "Mnmzzz" Moore announced on Twitter.
A few days earlier, the community noticed Perfecto's neutral flag, and today, December 21, electroNic's profile has undergone the same change. In both cases, the administration of Liquipedia acted at the personal request of the esports athletes.
The Russian flag was also changed for NAVI's CS:GO manager Alexander "Lk-" Lemeshev.
As of now, Natus Vincere's Liquipedia profile looks as follows: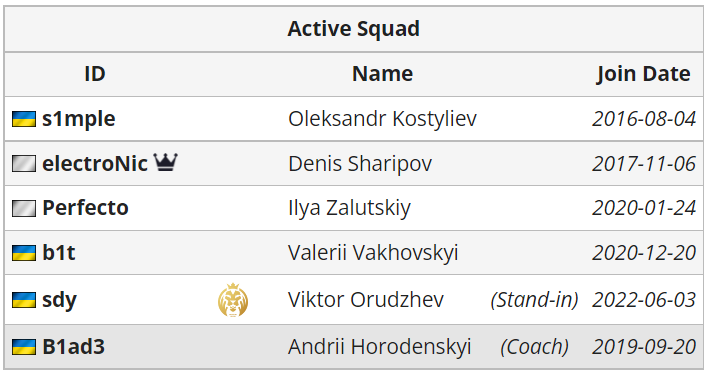 Liquipedia added the ability to abandon the flag of the country of one's citizenship earlier this year. This option has already been used by some Russian representatives of the CS:GO pro scene amid the hostilities in Ukraine.
Origin: twitter.com