Leetify: Only 0.1% of players got a Diamond Coin in IEM Rio Major 2022 Pick'Em
Analytical service Leetify conducted a study, revealing the number of people who ended up getting a Diamond Coin following the results of the Pick'Em Challenge for IEM Rio Major 2022. It turned out that only 0.1% of players secured the highest award of the prediction contest for the Major, which is held directly in the CS:GO client.
This is the lowest result in the last five Majors – such a sample was used in the study. PGL Major Stockholm 2021 and IEM Katowice 2019 were much more predictable, with 57% and 40%, respectively, winning a Diamond Coin, while at PGL Major Antwerp 2022 and StarLadder Major Berlin 2019, 11% and 8%, respectively, can boast of such success.
The distribution of Gold and Silver Coins can be found in the infographic below.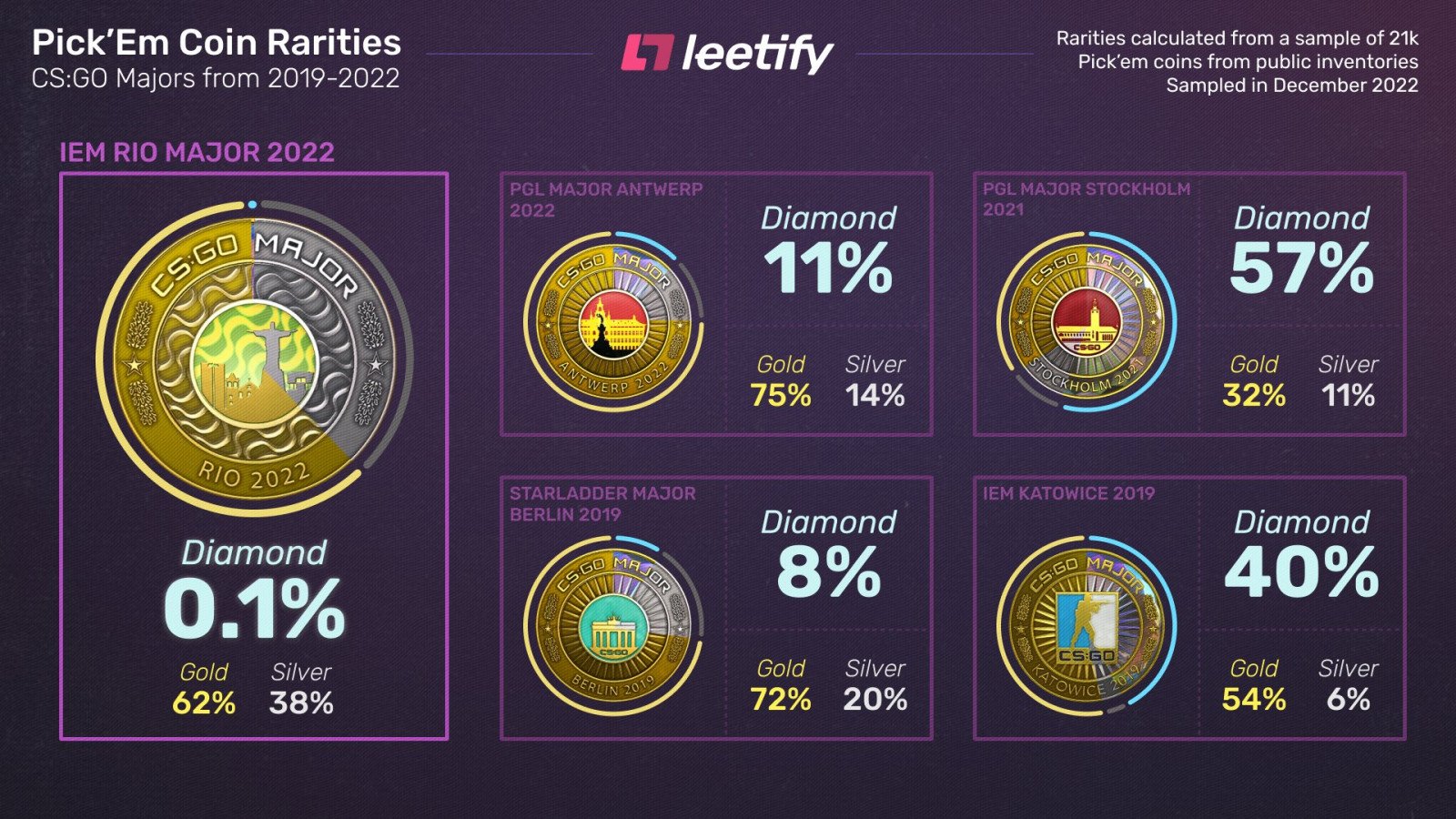 Origin: twitter.com