Heroic claim No. 1 spot in HLTV.org's ranking after BLAST Premier Fall Final 2022 win
Following the weekly update of HLTV.org's ranking of the strongest teams in the world, it was Heroic who emerged on top, overtaking Outsiders. This was made possible after the Danes' victory at BLAST Premier Fall Final 2022.
Besides Heroic, the likes of FaZe and Liquid also improved their positions in the top 10 due to successful runs at the championship that came to an end yesterday, November 27. Finn "karrigan" Andersen's men reached the grand final, which helped them climb five spots and return to the top 3, while the North Americans, who played in the semifinals, moved from ninth to fifth place.
Yet, there were no significant changes outside the top 10. It is, however, worth highlighting NIP rising to the twelfth spot after making the BLAST Premier Fall Final 2022 semifinals, as well as Bad News Eagles, Astralis and Fluxo progressing slightly.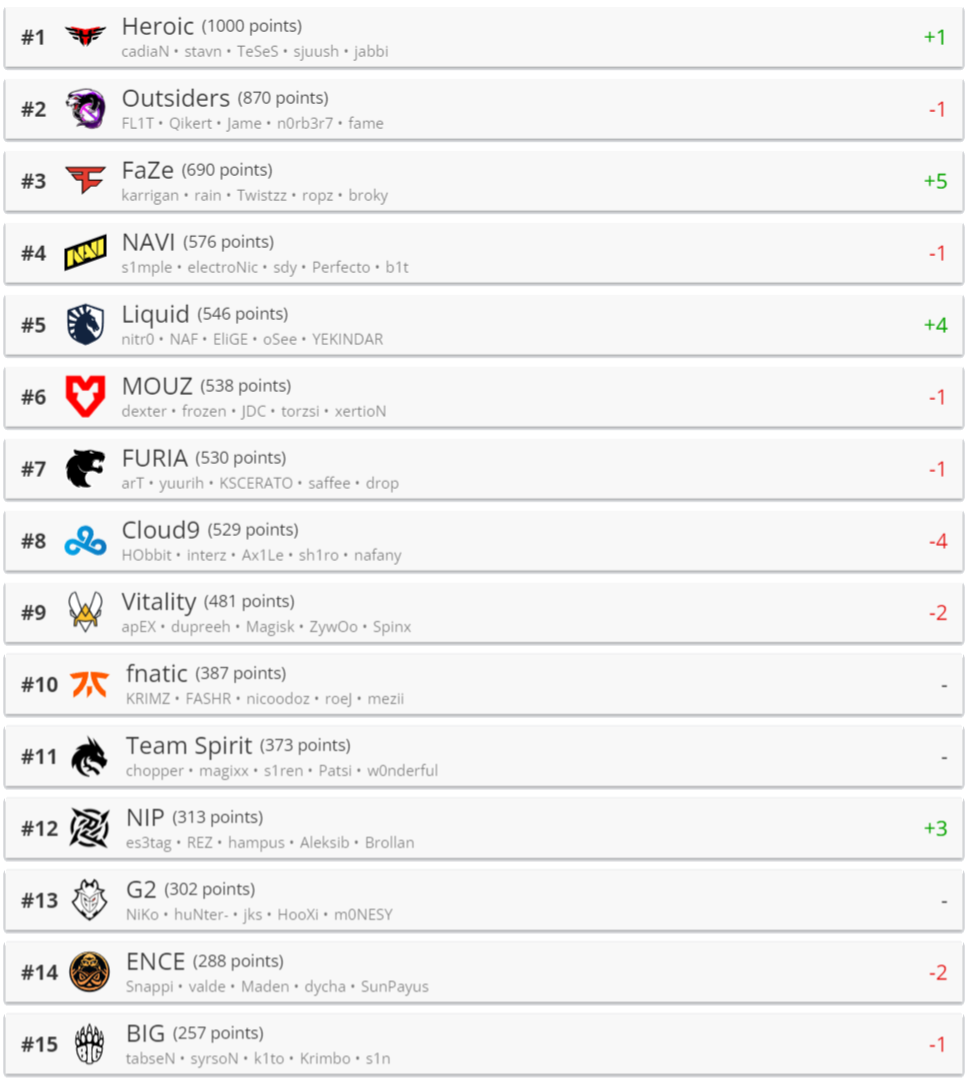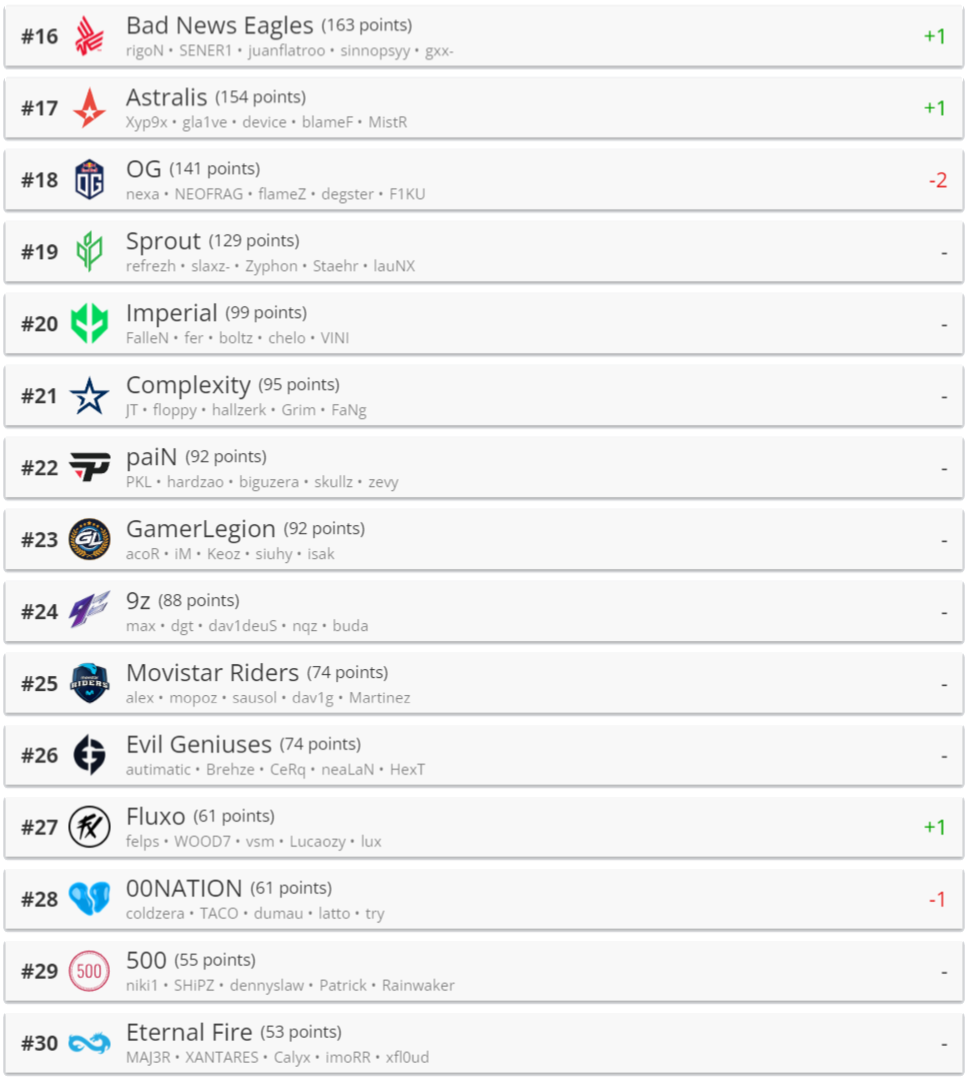 The HLTV.org's ranking is updated weekly and primarily takes into account the results for the last two months. The team's achievements over the past year are also considered, while the number of points for past success decreases every month.
Origin: www.hltv.org