broky leads BLAST Premier Fall Final 2022 MVP race
FaZe's AWPer Helvijs "broky" Saukants is the main contender for HLTV.org's title of the most valuable player of BLAST Premier Fall Final 2022, the consultant of the reputable CS:GO site Petar Milovanovic reported via his Twitter account.
According to Milovanovic, broky's closest pursuer in the MVP race is Heroic's Martin "stavn" Lund who will also play in the grand final, representing the opposing team, however. The Latvian sniper's teammates in Russel "Twistzz" Van Dulken and Håvard "rain" Nygaard also have a chance to receive the award, but for that they need to significantly stand out from the rest in the championship's decisive confrontation.
HLTV.org's consultant added that Mareks "YEKINDAR" Galinskis had the best chances to overtake broky and grab the BLAST Premier Fall Final 2022 MVP title, but he and Liquid were eliminated in the semifinals.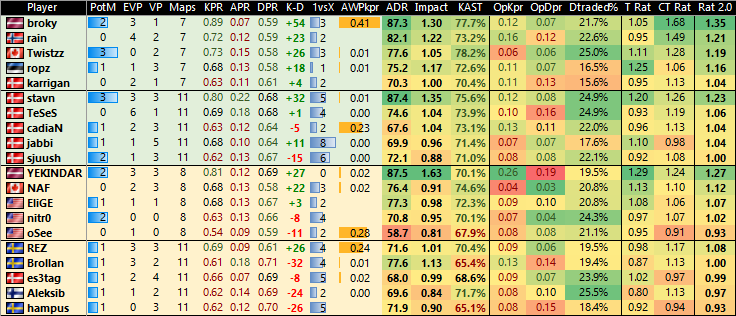 The match between Heroic and FaZe will start today, November 27, at 20:00 MSK. Besides the title, the winners of BLAST Premier Fall Final 2022 will also bring home $200,000 from the total prize pool.
Origin: twitter.com