Cloud9, NIP, FaZe and Sprout one step away from qualifying for IEM Rio Major 2022
In the matches of the second round at IEM Road to Rio 2022 Europe RMR A, Cloud9, NIP, FaZe and Sprout defeated G2, Bad News Eagles, fnatic and Team Spirit, respectively. The winners progress to the 2-0 pool, which will see them compete for two spots at the Major already in the third round.
Besides the four aforementioned matches, the second round of Europe RMR A saw meetings between the participants going 0-1, where 1WIN, B8, GamerLegion and Astralis got the better of forZe, ECSTATIC, Aurora and Eternal Fire, respectively. The losing teams are now on the brink of being eliminated from the RMR event and no longer have room for error.
The encounters of the third round at the Europe RMR A will take place tomorrow, October 6. Two teams to advance to IEM Rio Major 2022, as well as two squads to be sent packing will be known following the results of the upcoming matchday.
Current results: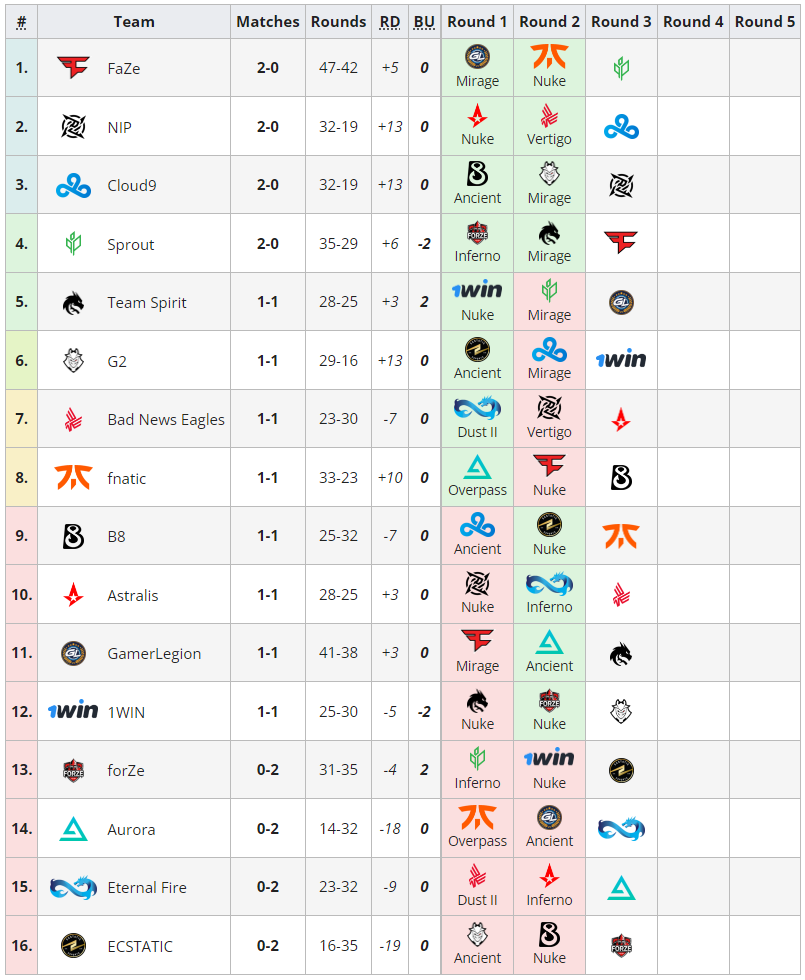 The full schedule, up-to-date results and live stream of IEM Road to Rio 2022 Europe RMR A matches are available on the event's page on our website via this link.