NAVI return to first place in HLTV.org rankings as FaZe dethroned
Following a weekly update of the HLTV.org rankings, NAVI returned to the top spot, which the team was holding from July 2021 to April 2022. The previous leader was FaZe, who are now 20 points behind the Black and Yellow.
Besides the aforementioned castling, BIG (+2 places), Astralis (+1), Movistar Riders (+1) and MOUZ (+4) also improved their positions in the first half of the presented list. The progress of these teams forced NIP, Team Spirit, OG and Liquid to move down the rankings.
The ranking outside of the top 15 saw 00NATION gain ten places, with Sprout, 9z, Rare Atom, paiN and Falcon also moving up and Imperial, forZe, MIBR, Bad News Eagles and HEET falling down slightly.
The only drop-off from last week's top 30 edition is Finest, who were replaced by Falcons.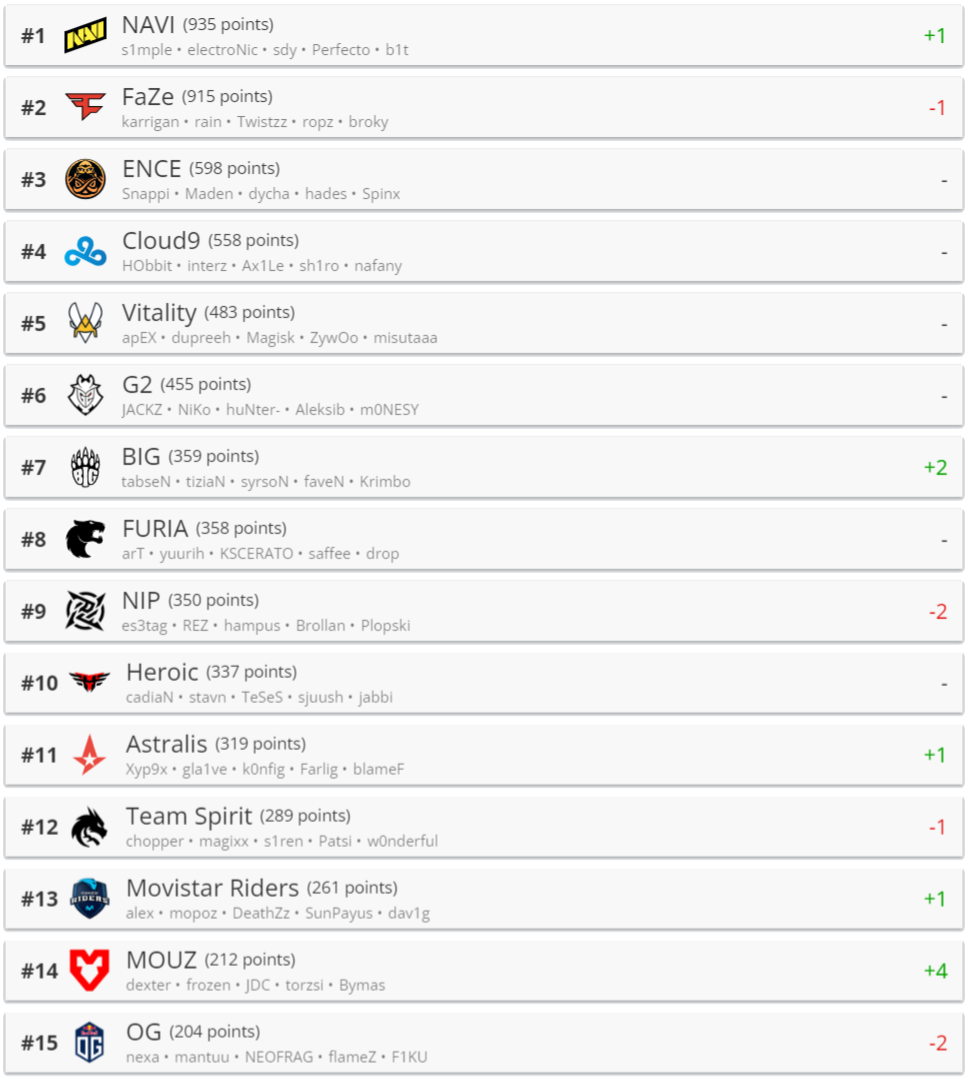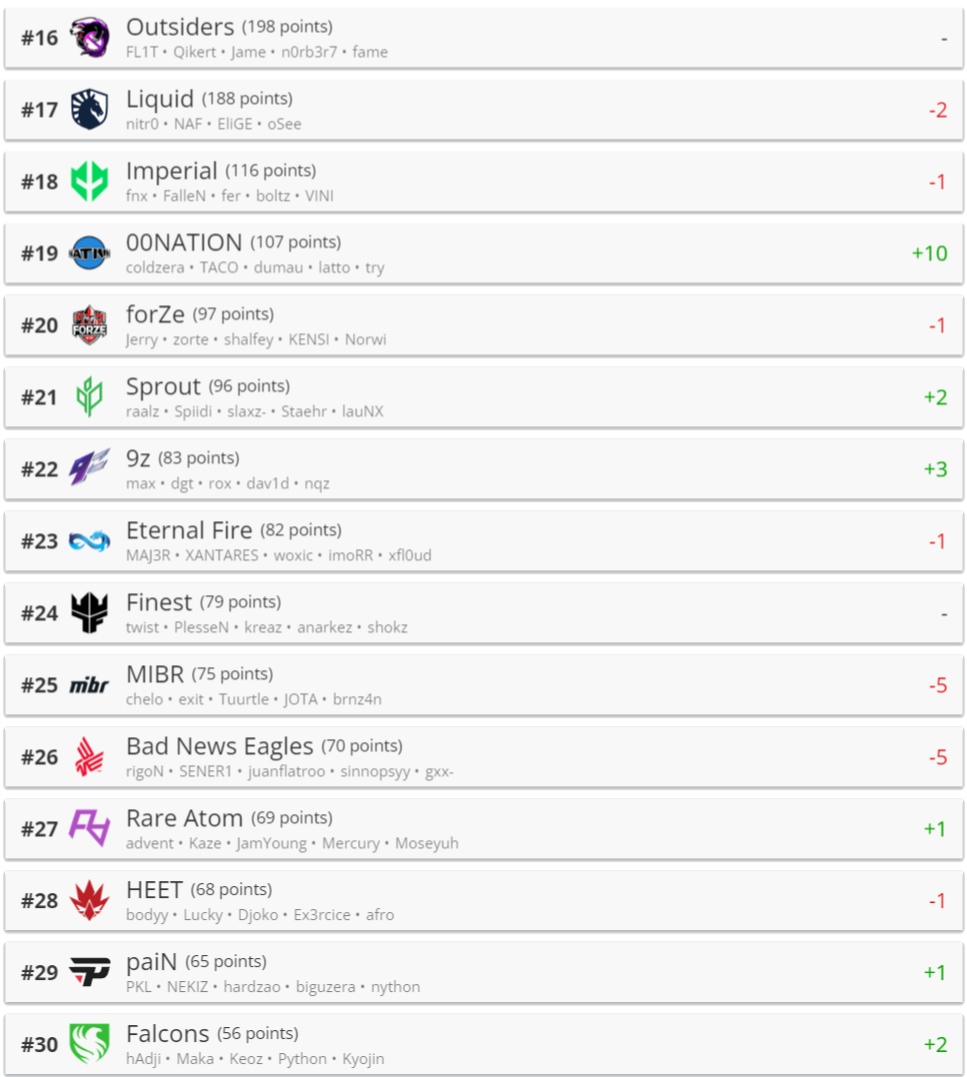 HLTV.org's ranking is updated weekly and primarily takes into account the results of the last two months. Teams' achievements over the past year are also included, with the number of points for past successes decreasing each month.
Origin: www.hltv.org