Vitality, BIG, Heroic and Team Spirit kick off IEM Cologne 2022 with victories
Vitality, BIG, Heroic and Team Spirit have gotten off to a flying start at the LAN event in Germany. Dan "apEX" Madesclaire's squad confirmed the status of the favorite in the match against TYLOO, the Germans got the better of ORDER, the Danes expectedly took over Sprout, while the Dragons have come out on top of Complexity.
In addition to the teams mentioned above, the victories at the tournament were also secured by MOUZ, Outsiders, 00NATION and Movistar Riders, who defeated paiN, Imperial, Astralis and MIBR, respectively.
Today, July 5, the winners of the opening matches of the Play-In stage will determine the four teams to make it to the group stage. The spots in the next stage will be contested in the following matchups: Heroic – MOUZ, Team Spirit – 00NATION, BIG – Outsiders and Vitality – Movistar Riders.
Today's matchday will also see two elimination matches, the losers of which will be sent packing: Sprout – paiN and Complexity – Astralis.
Current IEM Cologne 2022 Play-In bracket: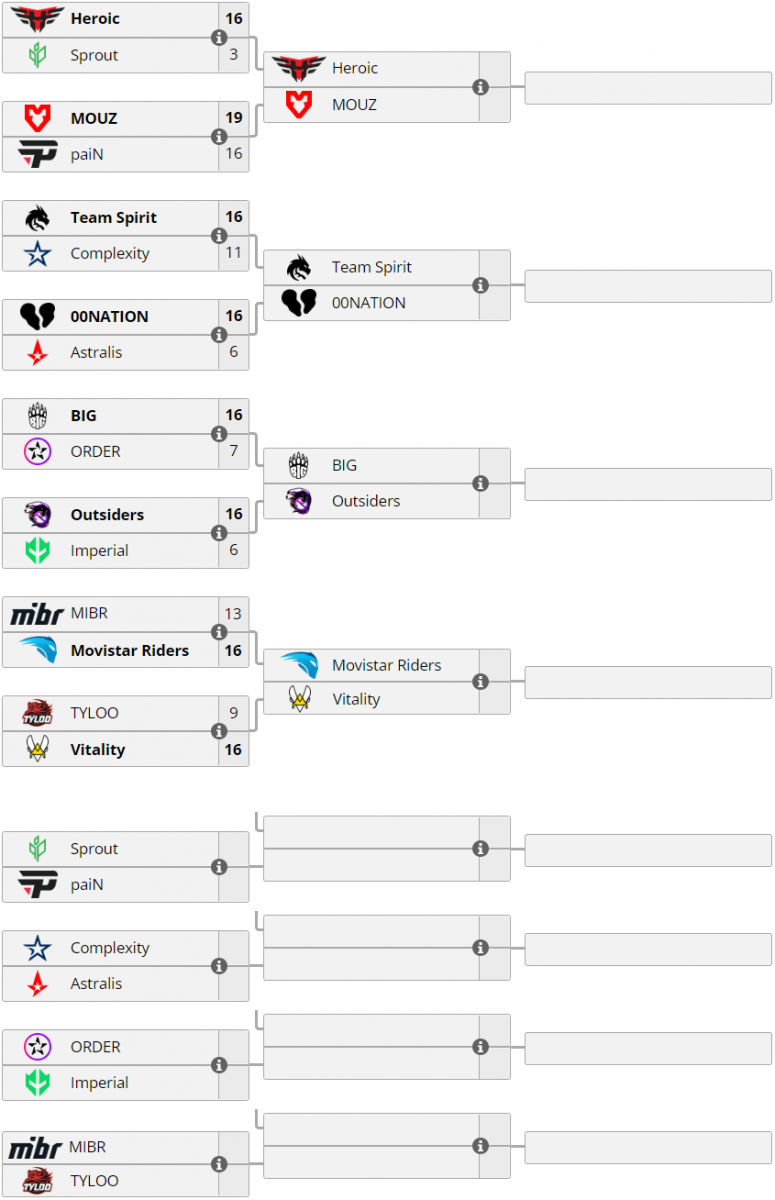 The full schedule, up-to-date results and live streams of IEM Cologne 2022 are available on the event's page on our website via this link.