00NATION, Complexity and FURIA kick off Americas RMR with victories
The first round of the Americas RMR tournament has come to an end. In the matches featuring main favorites, 00NATION, Complexity, and FURIA secured victories over Liquid, TeamOne, and Leviatan, respectively.
In addition to the teams mentioned above, Case, Isurus, Imperial, paiN and MIBR also got off to a flying start at the event. These teams bested Bad News Bears, Party Astronauts, Sao Caetano, Evil Geniuses and 9z, respectively.
The qualifier for PGL Major Antwerp 2022 will continue today, April 11, with eight matchups of the second round.
Current results: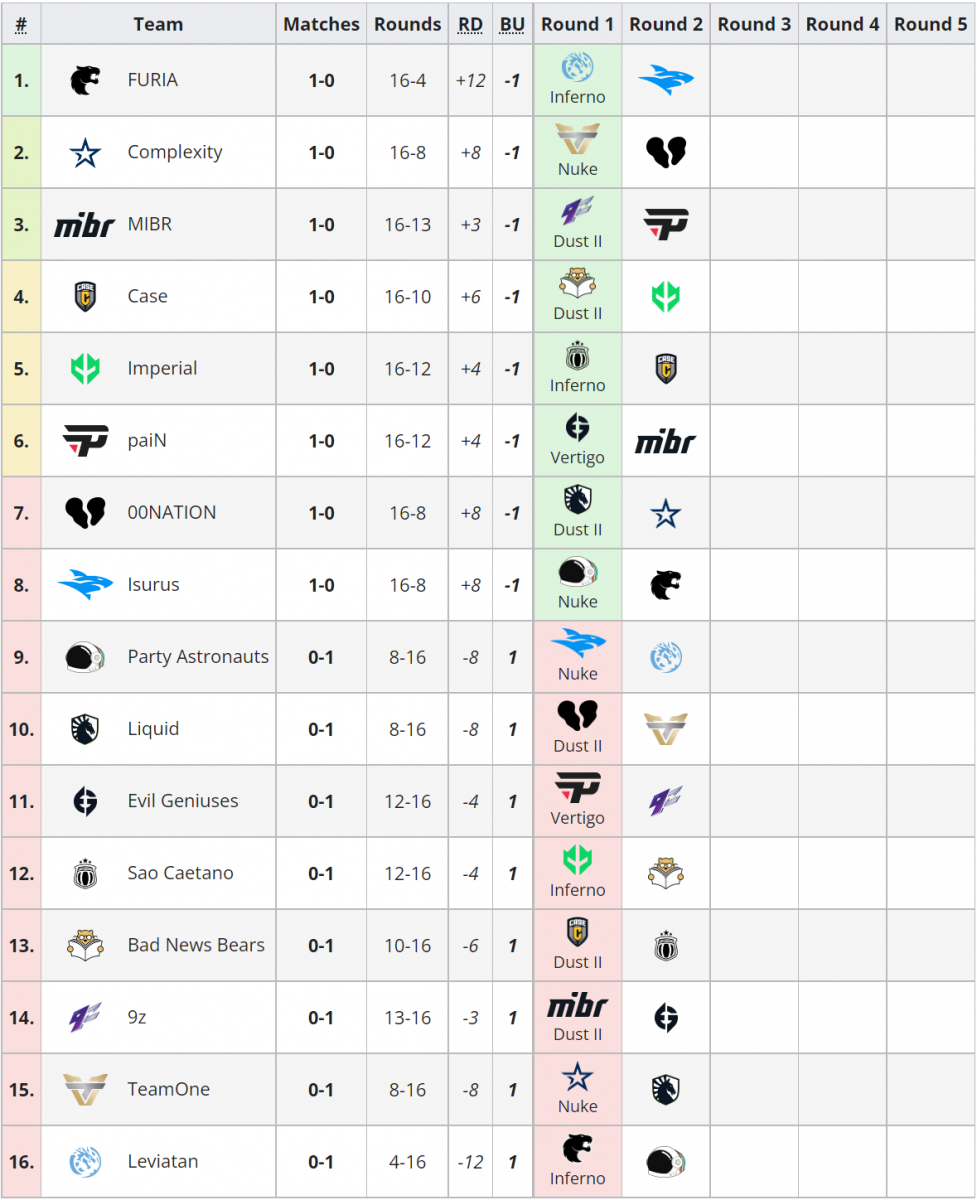 The full schedule, up-to-date results and live stream of PGL Major Antwerp 2022 Americas RMR matches are available on the event's page on our website via this link.