bubble gets ahead of TaZ in maps played on pro scene
Kamen "bubble" Kostadinov from SKADE has topped the list of players with the biggest number of maps played at the professional level. The Bulgarian esports athlete is now ahead of Pole Wiktor "TaZ" Wojtas, previously taking the first place on the list.
At the time of publication of the material, bubble played 2137 maps, while TaZ has 2135 maps under his belt. At the same time, the Pole is still ahead of the Bulgarian in the number of rounds played.
The top-20 players by the number of maps played at the pro level: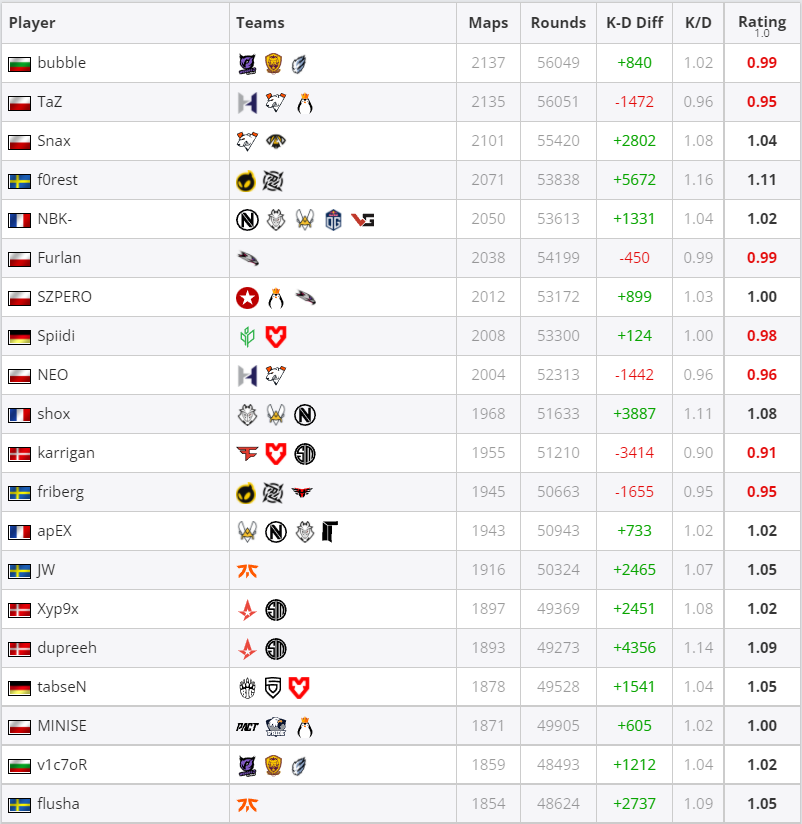 bubble has been competing on the professional CS:GO scene since the release of the game in 2012. During this time, he represented many teams, including Rouge, Windigo and Fiend. His highest achievement was the victory at World Electronic Sports Games 2018, which brought Windigo $500,000 from the total prize pool.
Interestingly enough, Kostadinov came out on top in the aforementioned ranking without taking part in any Major, which he joked about on his Twitter. Together with his current team, the Bulgarian also failed to qualify for the upcoming PGL Major Antwerp 2022.
Origin: www.hltv.org