K23 and Entropiq start Funspark ULTI 2021 Finals with victories
K23 and Entropiq have won their matches on the first matchday of Funspark ULTI 2021 Finals. Sanzhar "neaLaN" Iskhakov's roster took over Astralis (22:19 on Mirage, 8:16 on Inferno and 19:16 on Overpass), while the team of Aleksei "NickelBack" Trofimov came out on top of ECSTATIC (16:5 on Mirage and 22:18 on Vertigo).
The winners of the opening day advanced to the round 2 of the upper bracket, where on January 21 Entropiq will face the best team of the Gambit – Extra Salt matchup, while the opponent of K23 will be determined in the meeting between fnatic and BIG. In turn, Astralis and ECSTATIC are now waiting for elimination matches on January 20.
The current Funspark ULTI 2021 Finals bracket: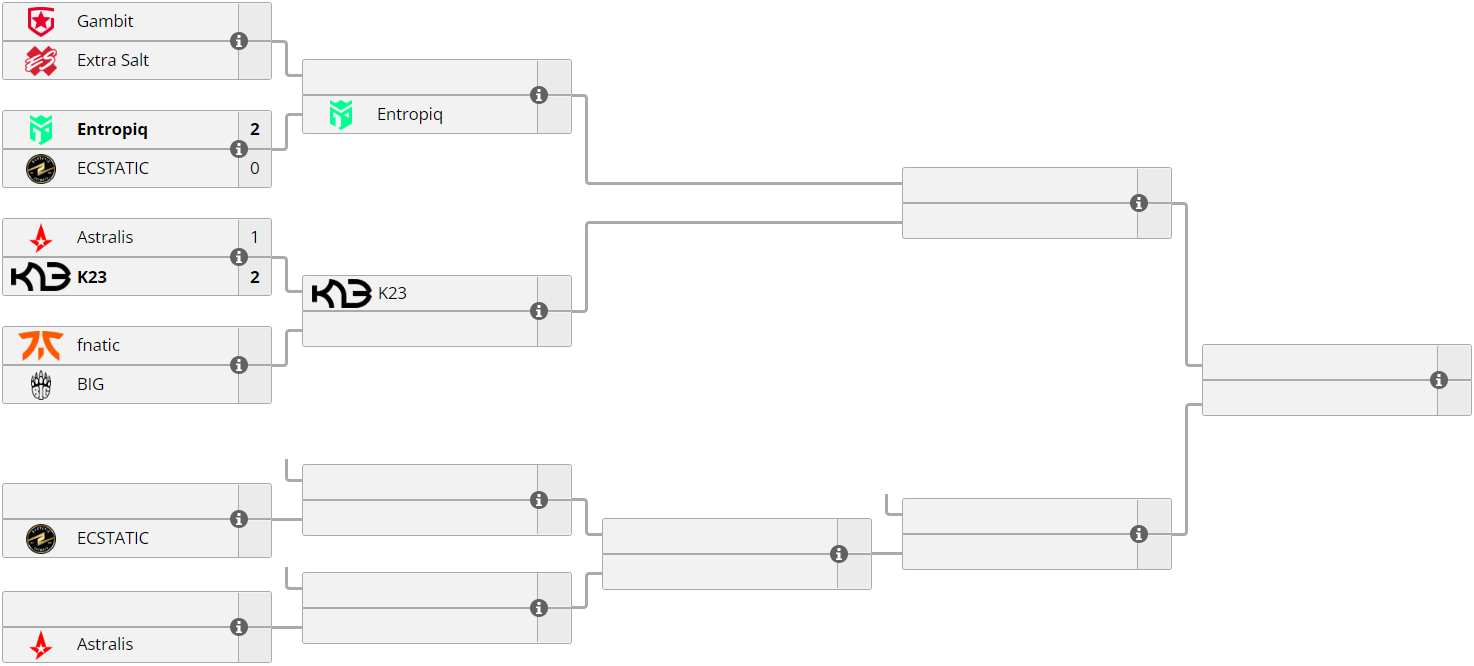 The full schedule, up-to-date results and live stream of Funspark ULTI 2021 Finals matches are available on the event's page on our website via this link.