Space Soldiers' Roster Blackout Their Twitter Profiles
The players of Space Soldiers blackout their profile pictures and headers along with removing any mention of the organization from their Twitter profiles.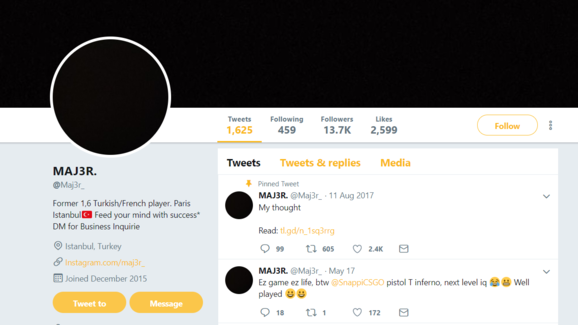 The move by the players has been speculated to be in response to contract problems with the Space Soldiers organization. Flickshot founder, NeL wrote on Twitter that he was unaware of the cause for the blackout, but noted: "that they have signed REALLY long contracts, with REALLY low salaries (like academy teams level) and with NO buyout in contracts."
Space Soldiers have looked very up and down as a team this year. The team was able to finish second at the World Electronic Sports Games in March, but haven't been able to replicate that success at more prominent events. The last two showings for the team amounted to a 13-16th place finish at DreamHack Masters Marseille and a 9-12th place finish at ESL Pro League Season 7 Finals.
They missed out on IEM Sydney because of Visa issues, so they'll need to make the most of their remaining opportunities.